WATCH: Gorakhpur's BRD hospital's CMM makes shocking revelations, exposes internal 'scam'
BRD Medical college's CMM spoke to undercover report and sited reason why 36 children died in 2 nights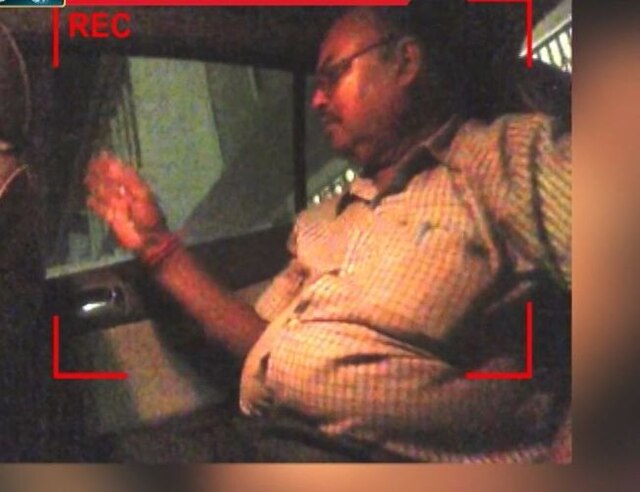 Uttar Pradesh: Days after 36 children lost their lives in Gorakhpur's medical college due to lack of Oxygen supply, ABP News did a sting to dig into the details of the root cause of why was there a dearth of supply, which claimed so many lives.

In a sting operation, ABP News' undercover reporter spoke to CMM of BRD Medical College and found out at 36 children's life was put at stake over the greed of commission.

Speaking to the CMM Dr Ashok Srivastava, shocking details emerged. As per Srivastava, the hospital wasn't releasing the money that was to given to the Oxygen company because the wife of then Principal, who used to deal with these companies at her residential address wasn't getting her desired commission amount.

As per Srivastava, the spouse of the former principal always managed to take her cut from the fee that was given to the Oxygen Company.

He further revealed that a budget of Rs 2 crore had already been set by the government and the money was also released for the purchase of cylinders, but 'madam' didn't release payment for her personal 'gains', which scattered 36 families.

ABP News' undercover reporter also to former principal KP Kushwaha, who is a part of committee probing Gorakhpur case, as Kushwaha the price of cylinder has been deliberately increased.

Kushwaha also reiterated what CMM Srivastava spoke, saying "handling the supply of Oxygen was always managed by 'madam'.

The shocking revelations made in operation Uttar Pradesh have exposed the real face of state of hospitals in the country.