WATCH: Worry about 'Your ISIS', BJP's Ram Madhav tells Muslim journalist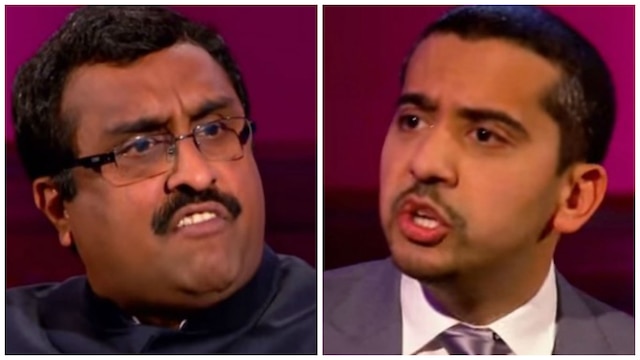 New Delhi: A moment during Al Jazeera's talk show 'Is Modi's India flirting with fascism?' turned out to be an embarrassing affair for BJP National General Secretary Ram Madhav.
Mehdi Hassan, the anchor fired some tough questions to Madhav who tried his best to comfortably answer them. Then came a question on terror groups acquiring nuclear weapons to which Madhav said: "You worry about many more things that are happening. Your ISIS can catch hold of nuclear weapons".
The irked Muslim anchor caught on to the goof up by Madhav and repeated "my ISIS," thrice following which the audience erupted in laughter.
The BJP leader did not apologise for his blunder and laughed along with the spectators.
Hassan shared the gaffe on his Twitter timeline. Go ahead and watch it below.



BJP spokesperson Ram Madhav goofing up like PM during interview with @mehdirhasan #earthquake pic.twitter.com/03bfr0XdyA


— Rita Tornad (@Ritatornad) December 25, 2015