Who is Shahabuddin? 12 facts to know about the Bihar strongman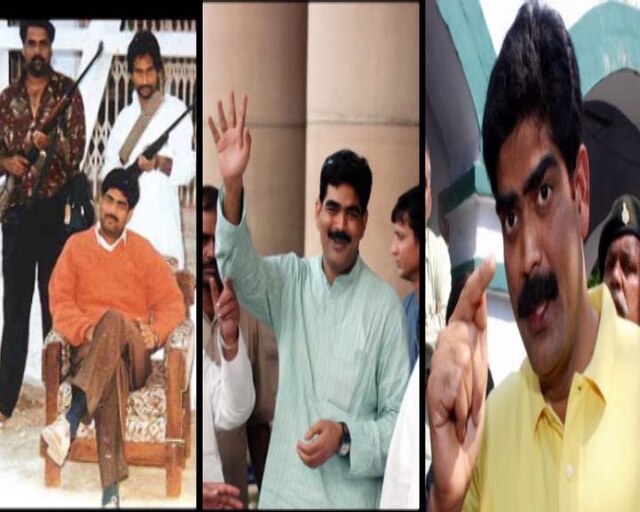 NEW DELHI: RJD strongman Mohammad Shahabuddin today walked out of prison on bail after 11 years with much fanfare after as the Patna high court granted him bail in the Rajiv Roshan murder case. 

Here are a few facts about him which you would like to know about the gangster turned politician:

1: Shahabuddin was elected MLA (Independent) for the first time in 1986 and had a speedy rise from crime to politics.

2: He was elected four times as a Member of Parliament from Siwan, Bihar, with the Rashtriya Janata Dal (RJD) party of Lalu Prasad Yadav. He faces around 40 criminal cases lodged against him of which a dozen are in trial stage.

3: Shahabuddin has been in jail since November 2005 after he was arrested from his official MP's residence in New Delhi by a joint team of Bihar and Delhi police, in connection with various cases, including murder, kidnapping, theft, violation of the foreign exchange Act and treason

4: Shahabuddin was sentenced to life imprisonment in December 2015 by a Siwan court in connection with the kidnapping-cum-murder of brothers Girish and Satish, who were doused in acid.

5: The case had hit the headlines in August 2004 when Girish, Satish and their third brother Rajiv Roshan - sons of Siwan businessman Chandra Keshwar Prasad - were picked up by the henchmen of Shahabuddin and taken to his native village Pratappur, where they were given an acid bath. Girish and Satish died

6: Rajiv, who witnessed the killings, however, managed to escape. Soon after the murder, the mother of the youths Kalawati Devi registered a case with the local police, charging Shahabuddin and his men with killing her sons.

7: In the last 10 years, Shahabuddin was twice transferred out of Siwan jail, for a few months each time, to the Bhagalpur and Gaya jails.

8: He was convicted for the first time on May 8, 2007, on charges of abduction and killing of CPI(ML) worker Chhote Lal Gupta in February 1999.

9: Shahabuddin's name, most notoriously, figured in the murder of former JNU president Chandrashekhar, who was shot dead in Siwan on March 31, 1997.

10: During the Lalu Prasad-Rabri Devi era, Shahabuddin ran a parallel administration in Siwan right from the 1990s till 2005 when President's rule was clamped in Bihar.  Not a single poster of any Opposition leader was visible when he contested elections.

11: He decided the fees doctors would charge from patients. He would hold Kangaroo courts to decide disputes in Siwan. He was charged with opening fire on the SP of Siwan.

12: The Bihar and UP police fought a gunbattle with him and his men in his native village, leading to the death of 10 persons, including two policemen.