Will find solution to Delhi pollution in next 24 hrs: MoS (Environment) Mahesh Sharma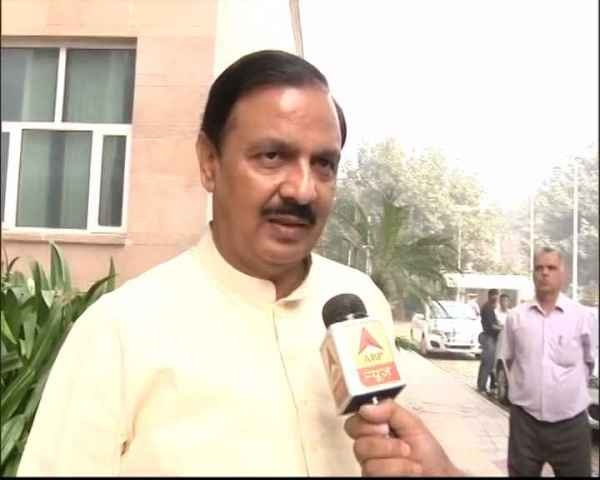 Delhi: The national capital has turned into a gas chamber, over which the state government is stepping up to try different measures to bring about some improvement in the air quality.

Speaking on Delhi Government's reimplementation of Odd even rule, MoS (Environment) Mahesh Sharma on Friday said, "Central government is continuously monitoring the situation. We will find a solution to this in next 24 hours".

"We should not politicize the matter and see if the suggestions being given by Delhi Government are practically possible. "

He further questioned Odd Even order and said "expert decisions should be sought on the same before issuing an order". "40 lakh people need modes of transport, has government replaced the private transport with cars that are going to be banned".



Also, sprinkling water via choppers is not practically possible because a proper research needs to be done on at what height willchoppers fly because we have high rise buildings in the national capital".

Taking a jibe at Delhi CM over his allegations on Central government, he said "Kejriwal must behave like a CM of a state".

Considering out of control pollution, Delhi government on Thursday announced implementation of the Odd Even scheme starting November 13 till November 17.

National Green Tribunal on Friday questioned Delhi Government's order and asked on what basis it has ordered Odd Even Rule.