Women being sold for Rs 1 lakh in Gulf countries: Andhra minister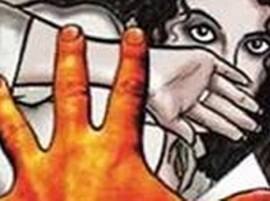 New Delhi:
In a shocking disclosure, Andhra Pradesh's minister Palle Raghunatha Reddy  for NRI welfare has sought Union government's interference in bringing women domestic workers from the state languishing in jails in gulf countries.
In a letter to Minister of External Affairs Sushma Swaraj, the minister said that the women were being sold like products in a retail shop.
"Women are being sold to the tune of Rs. 4 lakh ($6,000) in Saudi Arabia and between Rs. 1 lakh ($1,500) to Rs. 2 lakh ($3,000) in Bahrain, United Arab Emirates and Kuwait,"
Reuters
quoted the minister from the letter. .
"Necessary steps should be initiated to bring them to their native areas safely by providing free travel and necessary visa documents at the earliest possible (opportunity)," he wrote.
The minister said more than 25 women were languishing in jails for trying to flee their employers or overstaying their visas.
Reuters learnt from reliable sources that a group of ministers would go to gulf countries to take stock of situation of workers there.