Wrestler Yogeshwar Dutt condemns Pulwama attack, says 'Shoot Indians who support terrorism,'
Wrestler Yogeshwar Dutt condemned suicide attack that claimed the lives of 40 CRPF troopers in Jammu and Kashmir's Pulwama. The Jaish-e-Muhammad (JeM), a Pakistan-based outfit, claimed responsibility for the attack in Pulwama district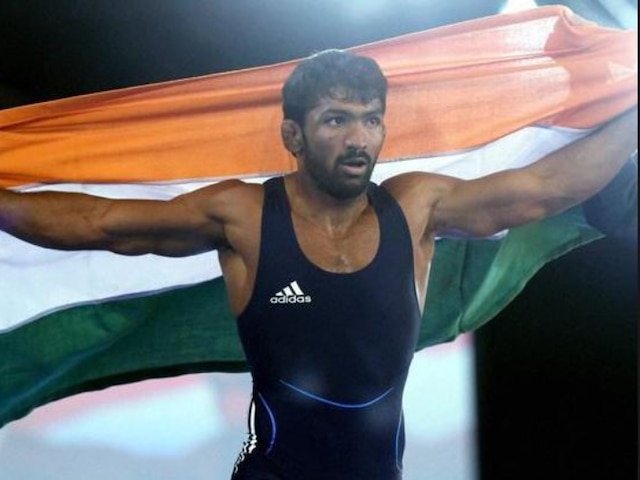 DELHI: In a statement on Twitter, Olympic Bronze medalist wrestler Yogeshwar Dutt condemned suicide attack that claimed the lives of 40 CRPF troopers in Jammu and Kashmir's Pulwama. The Jaish-e-Muhammad (JeM), a Pakistan-based outfit, claimed responsibility for the attack in Pulwama district.
The 36-year-old said the attack on jawans can certainly be avenged.
"Jammu aur Kashmir ke Pulwama me hue atmaghati hamle ki ghor ninda karta hu. Jo ghatna hui hai usey badla toh nahi ja sakta par ab badla lene ka samay aa gaya hai. Badla aisa hona chaiye jaisey Israel aur America lete hai. Aisa badla ki koi atankwadi paida honey se pehley sau baar sochey,"


"Ab is aur sakth kadam lene ka mauka aa aya hai. Bharat desh ka jo vyakti atankwad ka paksh le usey bhi goli mar do, ab bas yehi ek rasta hai. Hinsa ka ant ab hinsa se hi ho sakta hai. Mere sabhi shaeed veer jawano ko bhavbheen shradhanjali. Jai Hind! Jai Bharat (I condemn the suicide bombing in Pulwama. Whatever happened cannot be averted now but time has come to avenge it. The vengeance for the attack should be on the lines of Israel and America. Such should be the retaliation that a terrorist should think a thousand times before being born. Time has come to take a concrete step in the direction. Any Indian who supports terrorism should be shot, this is the only option. Only violence can end this violence. My tributes to brave jawans who have been martyred today! Hail India!," Dutt said.




अब इस ओर सख्त कदम उठाने का समय आ गया है। भारत देश का जो व्यक्ति आतंकवादी का पक्ष ले उसे भी गोली मार दो,अब बस यही एक रास्ता है। हिंसा का अंत बस हिंसा से ही हो सकता है।मेरे सभी शहीद वीर जवानों को भावभीनी श्रद्धांजलि ????????जय हिन्द, जय भारत ???????????????? @PMOIndia @narendramodi #PulwamaAttack


— Yogeshwar Dutt (@DuttYogi) February 14, 2019



The Modi government on Friday withdrew the Most Favoured Nation (MNF) status accorded to Pakistan following the dastardly terror attack in Jammu and Kashmir's Pulwama.

Addressing the press after the Cabinet Committee on Securities (CCS) meeting in Delhi on Friday  Union Finance Minister Arun Jaitley said that MFN status to Pakistan stands withdrawn.

The minister said the government will also take all diplomatic steps to ensure Pakistan is globally isolated.