Year Ender 2017: From Doklam Standoff To Padmavati, Here Are 5 Major Controversies Of The Year
Year Ender 2017: Padmavati film directed by Sanjay Leela Bhansali became controversial during production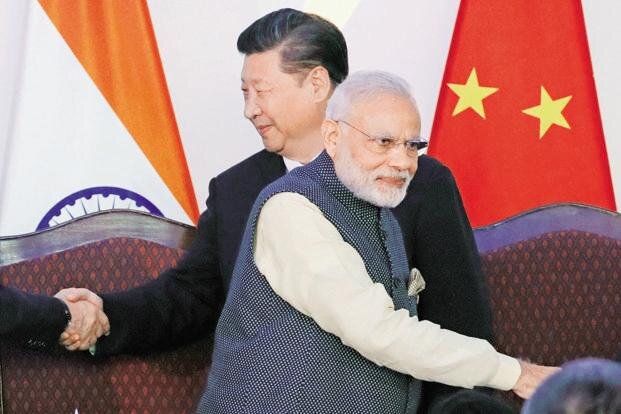 Year Ender 2017:
Like any other year, 2017 was also heavily stuffed with controversies. From Doklam standoff to Rahul Gandhi alleviation as AICC president, the year witnessed controversies in one form or the other.
Here are 5 major controversies of the year 2017. Have a look:
1) Doklam standoff

Image: AP/File
The 2017 China-India border standoff also known as Doklam standoff took place. It was over the construction of a road in Doklam.
Chinese troops, on 16 June 2017, with construction vehicles and road-building equipment began extending an existing road southward in Doklam, a territory which is claimed by both China as well as India's ally Bhutan. Around 270 Indian troops, on 18 June 2017, with weapons and two bulldozers, entered Doklam to stop the Chinese troops from constructing the road and finally on 28 August, both India and China announced that they had withdrawn all their troops from the face-off site in Doklam.
2) Rahul Gandhi as Congress president

Congress chief Rahul Gandhi. PIC/Congress Twitter
Facing the uphill task of reviving a moribund party, Rahul Gandhi took over as the Congress president in December 2017 and immediately hit out at the BJP, accusing it of spreading hatred and violence in the country.
"They break, we unite. They ignite fire, we douse it. They get angry, we love. This is the difference between them and us," he told party workers.
Gandhi, who was heralded by the 132-year-old party's top brass, family members and boisterous rank-and-file, alleged that Prime Minister Narendra Modi was taking India back to the medieval times.
The 47-year-old Gandhi family scion said he took over the party reins knowing that he would always be walking in the "shadow of giants".
In addition to BJP, Congress' own, Shehzad Poonawalla criticised RaGa elevation as party president.
3) Bullet train

The bullet train is an under-construction high-speed rail line connecting the cities of Ahmedabad, Gujarat and India's economic hub Mumbai and it will be India's first high-speed rail line.
On 14 September 2017 as per schedule, the construction of the corridor began and the first bullet train is scheduled to leave for its first run on 15 August 2022 and the corridor will use E5 Series Shinkansen and will be operated by JR East.
However, the project raised brows and many criticised that PM Modi should have concentrated on improving the existing rail networks.
4) Padmavati
Image REPRESENTATIONAL/ Padmavati/ Facebook
Padmavati film directed by Sanjay Leela Bhansali became controversial during production and there were allegations from groups such as the Shri Rajput Karni Sena, a Rajput caste organisation, claiming that the film depicts factual inaccuracies, portraying the Rajput queen Padmavati in a bad light. Activists vandalizing the sets of the film.
5) Nitish Kumar
On 26 July 2017, Nitish Kumar resigned as Chief Minister of Bihar, citing resistance in working as a CM amid corruption charges at Deputy CM Tejashwi Yadav. However, he joined the principle opposition (NDA) and came back to power within a few hours.
His move created a lot of criticism.