Zika Virus: 29 test positive in Rajasthan; PMO seeks report from Health Ministry
It is said that the situation is being reviewed at the level of Union Minister of Health and monitored on a daily basis by the Secretary, Health. Till date, a total of 22 positive laboratory-confirmed cases have been detected.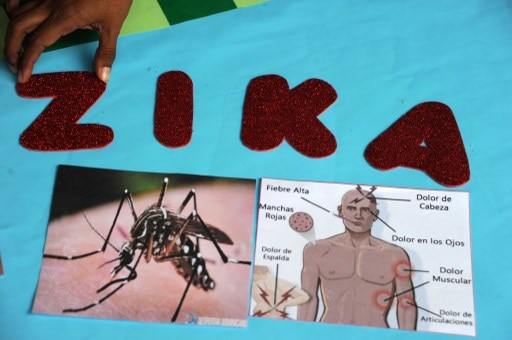 NEW DELHI: After a few cases of Zika virus disease have been reported in Jaipur, Rajasthan, a 7-member high-level Central team was deputed to Jaipur after following the detection of the first case to assist State Government in control and containment measures.

It is said that the situation is being reviewed at the level of Union Minister of Health and monitored on a daily basis by the Secretary, Health. Till date, a total of 29 positive laboratory-confirmed cases have been detected in Rajasthan. Three pregnant women are said to be among the 29 affected.

Zika virus disease is an emerging disease currently being reported by 86 countries worldwide. Symptoms of Zika virus disease are similar to other viral infections such as dengue and include fever, skin rashes, conjunctivitis, muscle and joint pain, malaise, and headache.

Additional Chief Secretary (Health) Veenu Gupta informed that 150-200 teams are conducting a combing operation. 26,000 houses have been surveyed and all cases of fever have been listed. She said "If there is a need to collect samples, we're collecting that on a large scale."

News agency PTI reported that one of those affected in Jaipur hailed from Bihar and visited his Siwan home recently, the eastern state has issued advisories to all its 38 districts to keep a close watch on people showing symptoms similar to Zika virus infection.

The Siwan resident, who studies in Jaipur, visited home between August 28 and September 12 to appear for an exam. His family members have been put under surveillance

The state government has been supplied with information, education and communication (IEC) material prepared to create awareness about Zika virus and its prevention strategies.

All pregnant mothers in the area are being monitored through an extensive surveillance and vector-control measures are being taken up in the area as per protocol by the state government, the official said.

Earlier, the Prime Minister's Office (PMO) has sought a comprehensive report from the Health Ministry on the outbreak of Zika virus.

In India, the first outbreak was reported in Ahmedabad in January/February 2017 and second outbreak in July,2017 from Krishnagiri District in Tamilnadu. Both these outbreaks were successfully contained through intensive surveillance and vector management.

The disease continues to be on disease surveillance radars of Union Health Ministry although it is no longer a Public Health Emergency of International Concern vide WHO notification since 18th November, 2016.

WHO's advice on prevention and control -

Prevention and control relies on reducing mosquitoes through source reduction (removal and modification of breeding sites) and reducing contact between mosquitoes and people. During outbreaks, health authorities may advise that spraying of insecticides be carried out. Insecticides recommended by the WHO Pesticide Evaluation Scheme may also be used as larvicides to treat relatively large water containers.

Basic precautions for protection from mosquito bites should be taken by people traveling to high risk areas, especially pregnant women. These include use of repellents, wearing light colored, long sleeved shirts and pants and ensuring rooms are fitted with screens to prevent mosquitoes from entering.

WHO does not recommend any travel or trade restriction to India based on the current information available.