WOW! Watch US Navy seals crazy parachute jump into football stadium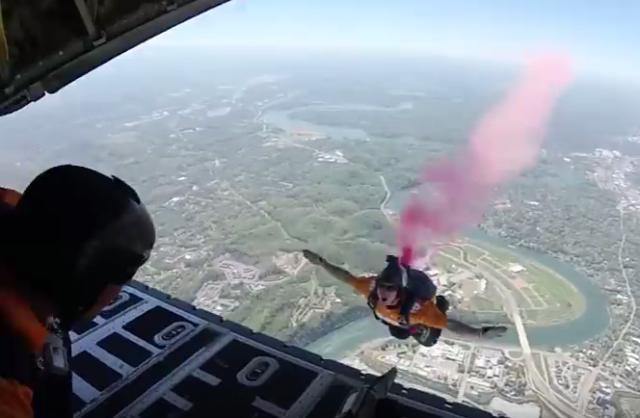 Members of the U.S. Navy Parachute Team, the Leap Frogs, jumped into Neyland Stadium to kick off the Orange vs. White UT Vols Spring Scrimmage football game as part of Knoxville Navy Week.
Image-Screen grab
The video uploaded on YouTube, last week shows the 6-7 Navy seals jumping off their plane while one of the members recorded the entire journey in his camera device.
Image-Screen grab
As the commander said go, all the team jumped off one by one and captured the entire brief but exciting adventure on camera and finally landed on a football field.
Image-Screen grab
Watch this amazing video which will send chills down your bones:
Video courtesy-Public Domain TV/YouTube