Actor Kamal Hassan takes to Twitter to encourage non-violent protest for Jallikattu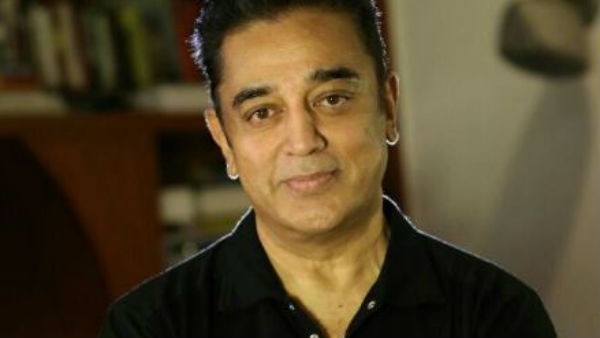 Amid the massive protests, across parts of Tamil Nadu, for a permanent resolution for conduction of Jallikattu, several actors, activists and politicians have taken to the streets to
raise their voices for Jallikattu. Among them is actor Kamal Hassan.
Manisha Koirala to play Kamal Hassan's wife ?
In a series of tweets, Hassan encouraged peaceful protests and asked Tamilians to keep at it. Kamal tweeted, "Remember each party has a TV channel in TN to bias news. Glean your wisdom from each other and the web. Keep nonviolence intact. You'll win".



Remember each party has a TV channel in TN to bias news . Glean your wisdom from eachother and the web. Keep nonviolence intact.Youll win


— Kamal Haasan (@ikamalhaasan) January 21, 2017
In another tweet he said, "The people who have been protesting so far must maintain dignity of their movement as a slight distraction from the movement might harm those who have been protesting in support of Jallikattu".

People at long last are getting a taste of true democracy. Gone are the days of leaders. We need humble pathfinders & social reformers

— Kamal Haasan (@ikamalhaasan) January 22, 2017

Also, condemning the Allanganallur incident, Hassan tweeted, "The recent violence in Allanganallur is a black mark in the history of non-violence".
Boasting of Tamil Nadu's history of stirring revolutions, he posted, "The manifesto for civil disobedience movement was drafted in Madras 1930. Again it is successfully enacted in TamilNadu 2017".



What is this. Please explain some one pic.twitter.com/MMpFXHSOVk


— Kamal Haasan (@ikamalhaasan) January 23, 2017
When jallikattu saw violence and death of two bull vaulters in Tamil Nadu, filmstar Kamal Hassan took on the PETA activists for opposing the traditional sport and getting it banned. In a tweet, Kamal Haasan said, "PETA go ban bull riding rodeos in Mr. Trump's U.S. You're not qualified to tackle our bulls. Empires have been made to quit India."
Earlier in the day, violence broke out in Chennai and a few other places in Tamil Nadu after police started evicting pro-Jallikattu protesters on Monday morning. A group of about 50 protesters set Ice House police station on fire. Around 15 bikes parked in front of the police station also went up in flames.
The protesters hurled stones at the police station, and at least 22 policemen were injured in the violence.
A.R. Rahman to go on fast supporting protest against Jallikattu ban!
Meanwhile, Tamil Nadu Chief Minister O. Panneerselvam tweeted and informed that Jallikattu is now permanent as an Act and the bill has been passed unanimously in Tamil Nadu Assembly.  

Now Jallikattu is permanent as an Act.#Jallikattu bill passed unanimously in TN Assembly."

— O . PanneerSelvam (@CM_tamilnadu) January 23, 2017

ANI