'Ajji', 'Hamid', 'Axone' : An Impressive Hat-trick For Yoodlee Films At MAMI
Yoodlee Films has struck up a formidable reputation in choosing compelling stories and producing relevant cinema for audience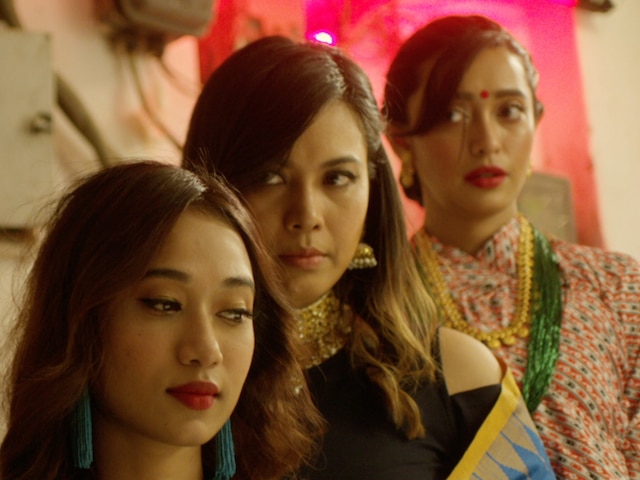 New Delhi:
The new production house Yoodlee Films has struck up a formidable reputation in choosing compelling stories and producing relevant cinema for audiences. With their next film Axone being selected at the prestigious Jio MAMI Mumbai Film Festival they have scored a enviable hattrick : Axone is the third film in three consecutive years to be selected in MAMI to have its premiere. Earlier, two widely acclaimed films from the Yoodlee stable – Ajji in 2017 and Hamid in 2018 were selected for screening at the festival.
Axone is written and directed by Nicholas Kharkongor and deals with the topic of racism in a cheeky and humorous way. Set in Delhi over the course of one day, the film tells the story of two girls from the North East who set out to cook a pungent dish called Axone to celebrate the wedding of another friend. They grapple with neighbours who hate the smell of the dish, outright racism and the upheavals of their interpersonal relationships in this comic quest. The film stars a talented ensemble of young and old actors that include Vinay Pathak, Dolly Ahluwalia, Sayani Gupta, Lin Laishram and Tenzin Dalha.
Siddharth Anand Kumar, Producer at Yoodlee Films, says " We are excited that discerning and astute film lovers will be seeing Axone this year in the Jio MAMI Mumbai Film festival. The fact that this is our third film in consecutive years to be screened here validates our commitment of empowering writers and championing great stories, to be translated on screen.  Ajji and Hamid went far and wide after being showcased at MAMI and we hope Axone follows suit!"


Both Ajji and Hamid not only tugged at the heart strings of Indians but also moved audiences the world over. Ajji, a dark take on the classic fairy tale 'Red Riding Hood', captured the attention of viewers at the Busan International Film Festival, the 22nd Korean Film Extravaganza, the Singapore International Film Festival among others.


(Source- Instagram)

Hamid, a story about 2 fractured souls trying to heal each other in the midst of chaos and conflict in Kashmir, won two National Awards this year, while also finding great appreciation at the UK Asian Film Festival.


(Source- Twitter)

Watch this space for more updates!