Anil Kapoor and Sonam to star TOGETHER for the FIRST TIME !
The movie is titled 'Ek Ladki Ko Dekha To Aisa Laga' , taking cue from the superhit romantic track of the 90s featuring Anil Kapoor.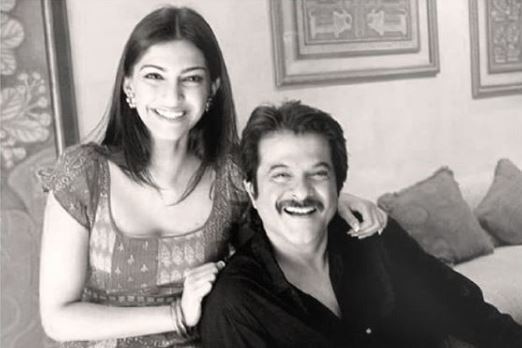 New Delhi:
  Who doesn't remember Anil Kapoor's song 'Ek ladki ko dekha toh aisa laga' from
'1942: A Love Story'? The song that is hailed as the love-anthem till date is being recreated and that too with the daughter of the man in lead. This will definitely get the nostalgic side of the audience.
In fact this particular phrase of the song is being used as the title of an upcoming Bollywood film. Shelly Chopra's directorial debut titled 'Ek Ladki  ko Dekha Toh Aisa Laga' will star father-daughter duo Anil Kapoor and Sonam Kapoor for the first time.
Anil Kapoor has been waiting to work with Sonam since the day she entered the industry. Here's a picture he posted-


After playing a lover in 'Dolly Teri Doli', Rajkumar will again be seen opposite Sonam Kapoor.
With a promising actor like Rao playing a well edged out part in it, the movie is sure to lure people towards the theatre.
According to the sources, Shelly will recreate the iconic song in her movie. She is prepping up to strike the nostalgic chord of people born in 90s.