Anushka Sharma and Virat Kohli taking their relationship to the next level!!!
The couple has been investing in properties together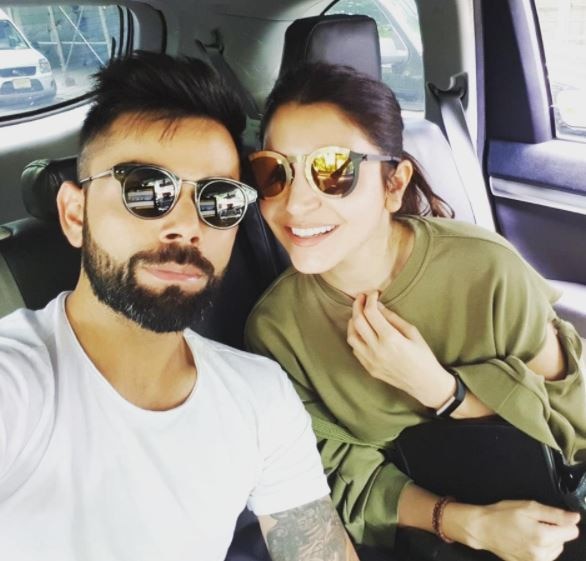 Mumbai: After all the ups and downs in their relationship, Virat and Anushka have come a long way with their bond getting stronger. Recently, the star couple was shooting for an ad-film and after that the pictures from the shoot went viral on social media. The two looked adorable, dressed in ethnic wears in the picture. And the biggest highlight of this picture was Virat Kohli looking romantically at Anushka.
(Anushka Sharma and Virat Kohli recently worked together for a commercial.These pictures went viral from the sets/ Image: ABP Live)
Now, they have taken their relationship to the next level, but hold on, they are not getting married!!!!
Going by the reports of Mumbai Mirror, the couple have invested in a couple of properties together. A property in Worli has been bought by them. They have also bought a space in New Delhi. The two are planning to open restaurant there. It also says that they are going to open it soon.
The restaurant can put a good example for a space where cricketing world will meet Bollywood.
Virat Kohli has always been vocal about their relationship while Anushka Sharma chose to avoid speaking about it.
(The couple look extremely adorable together/ Image: ABP Live)
But recently in an interview to English daily Times of India, Anushka finally said, "I was open about my relationship because I thought that's me handling something maturely and I expected people also to handle it maturely. But I feel not everyone knows how to do that. All they are interested in is scoops. 'Oh! They met.' – If you are dating someone you will meet them na? How can meeting someone become such big news? It was just too much. As an actor, I was giving some of my best performances but in an interview, the headline would always be about my personal life."