AUDIENCE REVIEWS: To 'Baar Baar Dekho' or Not To Baar Baar Dekho!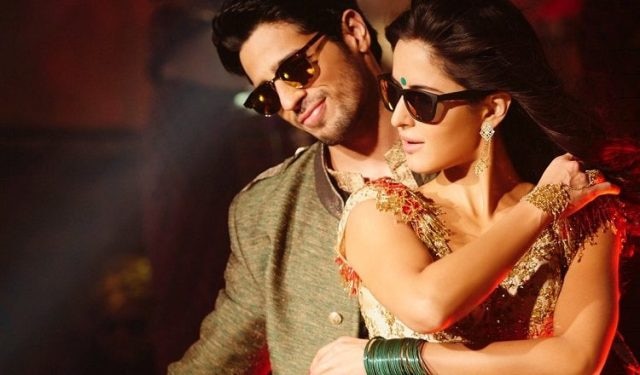 New Delhi:
Katrina-Sidharth starrer 'Baar Baar Dekho', a directorial debut by Nitya Mehra, released yesterday and the Box Office can't make its mind - to watch or not to watch! This rom-com drama unfolds the relationship of Jai and Diya through a series of flashbacks and flash-forwards.
Rajeev Masand, popular Bollywood critic, gave the film no more than one and half stars and had this to say:
"Anyone who's having trouble finding a reliable cure for insomnia needs only to head to the nearest cinema and settle down to watch Baar Baar Dekho. It's a film so dull, so numbing, you'll wish you'd brought your blanket. Described by its actors and first-time director Nitya Mehra as a high-concept love story, it's really the cinematic equivalent of butter-free pav bhaji – promising on an idea-level, but frankly what's the point of it?"

However, the general audience strongly took a mixed stand. While some felt Twitter's 140 character limit was not enough to hail the film, others felt the opposite.



#BaarBaarDekho is d ultimate rom com of d year guys loved d comedy d most along wid sid n Kat's gorgeous chemistry n d locations n music


— loved BaarBaarDekho (@i_akks) September 9, 2016



#BaarBaarDekho...#SidharthMalhotra...you said it was a difficult movie...Believe me it's more difficult for the audience to sit thru..


— AnuSethi (@AnuSethi123) September 10, 2016

@S1dharthM your acting was on the next level, keep aiming high

— Yamini Rao Kuppili (@ykuppili) September 9, 2016


@karanjohar @S1dharthM #BaarBaarDekho ek baar dekhne layak bhi nhi hai. #KatrinaKaif plz dun torture us wid ur acting. #KabhiMatDekho movie

— Akhilesh Pandey (@iamakki007) September 10, 2016




#BaarBaarDekho 1st Half is over & its decent... Both #KatrinaKaif nd @S1dharthM are good.. Yes its a high end mltiplx film..

— rohit jaiswal (@rohitjswl01) September 9, 2016


I have learnt how to use torrents and yet have no courage to download and watch #KatrinaKaif movies for free.#BaarBaarDekho

— baby pe dhyaan do???? (@kruti101) September 10, 2016

What do you have to say - 'Baar Baar Dekho', a Must-Go or a Don't-Go show?