Baaghi 2 Movie Review: Tiger ROARS loud, Disha Patani looks pretty but Randeep Hooda is unmissable in this masala entertainer!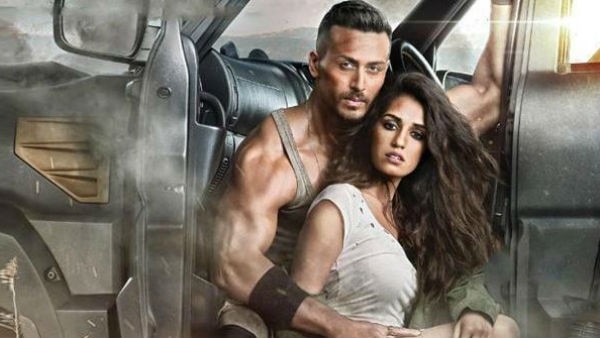 Star Cast: Tiger Shroff, Disha Patani, Manoj Bajpayee, Randeep Hooda, Deepak Dobriyal, Prateik Babbar
Director: Ahmed Khan
Rating: 3 stars(out of 5)
First of all I would like to make it very clear that the plot of 'Baaghi 2' is totally different from its prequel and the two movie has absolutely no connection other than the leading man Tiger Shroff !
Tiger Shroff is the screen-stealer in 'Baaghi 2'
The actor is back with a bang and roars loud in theatres, the movie has got stupendous opening at the box-office and early trends hint that the movie is the highest opener of this year.
The film is all about Tiger, Tiger and Tiger! The actor comes on screen, audience go crazy, he removes shirt flaunting his chiselled body, girls scream loud in the theatres and when he shakes a leg we again hear a loud cheer and claps from the audiences side.


Four years down the line and with 5 movies to his name, Tiger finally takes control of his strengths and raises his career graph this year with 'Baaghi 2'.
Story:
Neha (Disha) and Ranveer Pratap Singh aka Ronnie (Tiger) are madly in love with each other in college, but things didn't work out in their favour and they had to part ways. While Ronnie joins Army, Neha is forced to get married to a guy of his father's choice. However, After four years, Neha once again contacts Ronnie to seek his help in order to find her kidnapped daughter Rhea. How far will Ronnie go to find his ex-lover's daughter is what the movie is all about!
Review:
Despite of a rugged body and sweltering look for the film, it's not just his physique but this time the Tiges proves his acting prowess and draws your attention. In-fact, he might prove to be a threat to Salman Khan, with his shirtless avatar. But Disha happens to be a downer in the film. She is a damsel in distress, the actress looked both fresh and gorgeous on-screen but  majorly disappoints with her expressionless face. However the duo share a crackling chemistry in the film
Tiger-Disha share a great chemistry in the film
The movie has managed to engage the audience with its gripping story line that has everything that you expect from a Bollywood film, i.e action, love, romance, stunts, and emotions.
Many at times during the movie you think how is this even possible or what the hell, but the gripping plot and fabulous act of the star cast keeps you hooked and you chose to ignore the loopholes.
Baaghi 2: Tiger Shroff chills in POOL with alleged girlfriend Disha Patani after schedule wrap!
Acting:
No wonder Tiger Shroff scores a brownie point and is the star of the movie it's the ensemble supporting cast that includes Manoj bajpayee, Randeep Hooda, Deepak Dobriyal who deserve a special mention and especially 'Sarbjit' actor Randeep Hooda. Randeep plays the role of ACP Loha Singh Dhul aka LSD, his look in the movie will make you laugh every time he comes on screen and so is his one liners.
Randeep Hoodaa and Manoj Bajpayee in a still from 'Baaghi 2'
Hooda once again shows his versatile style of acting in the movie. Deepak Dobriyal seen in a role of a small time drug dealer Usman looks wonderful in the movie. Manoj Bajpayee plays the role of a corrupt DIG and stands tall in the film. Prateik Babbar disappoints in the film and fails badly to justify his role as a drug addict.
Music: 
The music of the film is okay types and won't stay long with you. Tiger-Disha's peppy number
Mundiyan
is my favourite at the same time Jacqueline Fernandez's
Ek Do Teen
looks very forced in the film and you can actually take a popcorn break!
If you are a fan of a typical masala Bollywood films where one hero single-handedly thrashing hundreds of people, with cheesy one-liners to flirt with heroine, this is your kind of movie. Don't forget to leave your mind at home.
Ahead of Baaghi 2's release, makers announce 'Baaghi 3' starring Tiger Shroff
Over all this mass entertainer is surely gonna be a winner at the box-office! And if you are a fan of a typical masala Bollywood films where one hero single-handedly thrashing hundreds of people, with cheesy one-liners to flirt with heroine, this is your kind of movie.
(P.S: Forget your brains at home)
Watch trailer below: