Bollywood actress Parineeti Chopra lauded for sharing picture with stretch marks
Parineeti Chopra who had a bulky physique earlier has worked out real hard to get that perfect shape.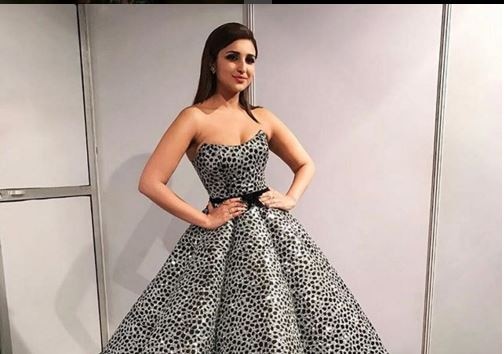 New Delhi
: Bollywood actress Parineeti Chopra  has been hitting the headlines lately.
Be it her for her blockbuster Golmaal Returns; her new music video for Australia tourism or her upcoming film Kesari with Akshay Kumar, the actress is making news for all the right reasons.
The actress who has rocketed to prominence with her latest blockbuster Golmaal Again , has shared a picture in a crop top that has caught attention of netizens lately and has also become an inspirational post for many.
In the picture the stretch marks on her waist are clearly seen and fans are loving it. The actress who saw no reason to cover up the marks or to edit the photograph , has impressed a lot of social media users who are lauding her for the way she has embraced her flaws beautifully.
Now, stretch marks are very common on human bodies especially in the high fat zones of body. However, a general notion is to hide or cover them up, but the ease with which Parineeti shows them off has left the fans in total awe. This has come at a time when social media has become a vulnerable place with active trollers and body shamers. Without giving an iota of her concern to the negative people on the social media, the actress has given a loud and clear message.
Dressed in a black crop top, a denim jacket, bright blue sunglasses and wearing her usual to-die-for-smile, the actress has posted this adorable picture. Check it out here.


The message is clear - love your body.
Parineeti had a bulky physic which she has chiseled to shape with hard work of a year and a half. The stretch marks of course are stubborn and do not go off. Instead of hiding them , she has accepted her body and isn't embarrassed of flaunting it.
Check out the comments on this photo here.
We applause for Parineeti.