CHECK OUT: Bappi Lahiri REVEALS why he turned into GOLD-MAN!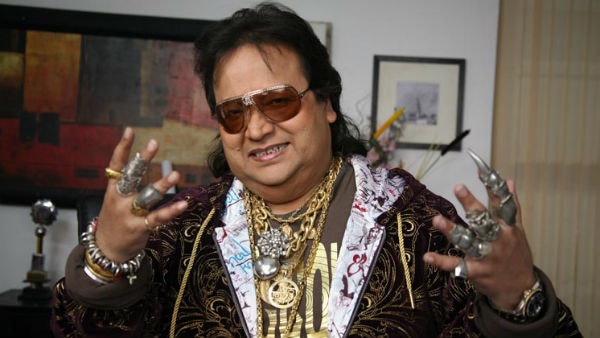 Mumbai: Veteran music composer Bapi Lahiri, who is also known as the Gold-man of India, while speaking about his love for gold ornaments, said that it is somewhere connected to American Rock-star Elvis Presley.
Elvis Presley
"In Hollywood, famous singer Elvis Presley used to wear gold chains. I was a huge follower of Presley. I used to think, if I become successful someday, then I will build a different image of mine. By the grace of God, I could do it with gold. Earlier people used to think, it is just a way to show off. But it is not so. Gold is lucky for me," he said yesterday at an event here.
Rare Bollywood photos that you need to see now!
The 63-year-old composer, however, believes in moving on with time. Hence he has recently given up all his gold to embrace the new age metal 'Luminex Uno,' which promises to be an alternative precious metal both for jewellers as well as for investors.
VIDEO: BOLLYWOOD GIVES A MUSICAL TRIBUTE TO LATE RAVINDRA JAIN
"This new age metal Luminex Uno- made up of gold, platinum and silver is excellent. I have never endorsed any brand, but this time, I am definitely endorsing this new age metal. I am also composing a new song for luminex uno, which you can get to hear this Diwali," he explained.
This new age precious metal 'Lumineux Uno,' with higher luster, is yet more affordable than gold and platinum.
On a related note, the leading international jewellery association 'Leading Jewellers Of The World (LJW),' who brought this new age precious metal, launched their 'Luminex Uno' coins yesterday.
Further speaking about his ongoing and upcoming projects, Bappi Da said, "I have recently recorded a song in L.A., titled 'Dumadam Mastkalandar,' with top pop-singer Julia Price.song with Snoop Dogg is coming up next month. I am even working with Akon.
ANI