Bollywood actress allegedly molested on Vistara flight
Bollywood actress breaks down in tears in a recent self-made video posted on Instagram alleging molested by a middle-age man during Delhi to Mumbai flight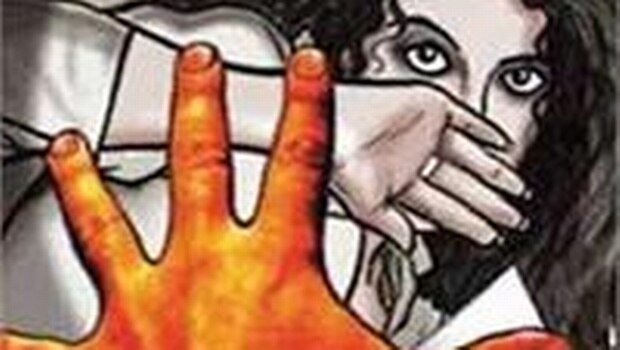 A 'Dangal' actress has been allegedly molested by a middle-aged man while she was traveling on a flight from Delhi to Mumbai.

After this harrowing experience, the actress broke down in tears and shared her ordeal on Instagram through a video.

The 17-year-old National Award winner wrote, "So, I was in a flight traveling from Delhi to Mumbai today and right behind me one middle-aged man who made my two-hour journey miserable. I tried to record it on phone to understand it better because the cabin lights were dimmed, I failed to get it".

"Managed to get this," actress posted with a snapshot of the man's foot which was rested on her arm rest.




She further added: "The lights were dimmed, so it was even worse. It continued for another 5-10 minutes and then I was sure of it. He kept nudging my shoulder and continued to move his foot up and down my back and neck.

"It was all chill till I felt somebody brushing against my back while I was half asleep. I ignored it the first time. Blamed the turbulence for it. Until I woke me up to this pleasant sight of his beautiful foot rubbing my back and neck".

"Guess he couldn't sit like a civilised human being and placed his foot on my armrest while he's fully 'phelaoed' (spread) his body on his seat."

She ended her post with the caption: "Slow claps for Vistara's wonderful crew guys."

The self-shot video doing the rounds on social media in which 'Secret Superstar' star actress is seen breaking down on Instagram live chat.

"I just landed, the whole irony of this that I yelled...and this is not done...this is not how you should be treated or made to feela this is terrible. This is how they will take care of girls? No one will help us if we don't decide to help ourselves and that is the worst thing," she said, looking visibly disturbed.

To this, Vistara Airlines in a tweet has said that they have zero tolerance for such behaviour and will investigate the issue.

Disclaimer: According to the POCSO (Protection of Children from Sexual Offences Act) act the identity of the victim must not be disclosed. However, the victim has herself shared the video on the social media platforms and made it public, her identity has already been revealed.