Here's how Farhan prepares for his next flick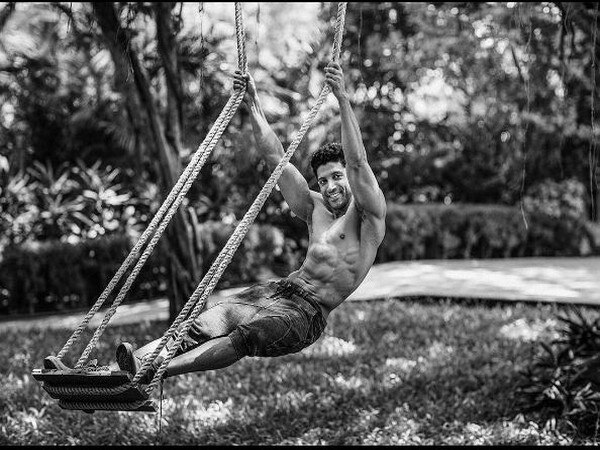 By:

ANI
Updated:
22 Jun 2017 07:48 PM
New Delhi: Farhan Akhtar's fitness regime includes cycling 22 kms daily, which is followed by a workout. He also plays volleyball twice a week, informs his trainer Samir Jaura.

The multi-talented star had talked to Samir, who has been with him for 12 long years about getting a lean, supermodel like body before he left for his Spain vacation, adding, he had only eight weeks for the transformation and was ready to do whatever it takes to get that physique.

The star, for the next 56 days, followed a routine, which required waking up at 5.30 am and cycling for 22 km, followed by a two hours workout every morning and a rigorous volleyball session twice a week. The actor recently broke his own record by cycling 42 kms in 2.15 hours, covering the distance from Bandra to Colaba.

About the 'Rock On!' star's fitness regime for his upcoming film, Samir revealed, "He will be in the best shape of his life, beefier and more muscular."

Farhan has been calling in his day with a breakfast of six egg whites and watery dahi for the last 18 days. The carb free diet meant no rice, roti or bread and included occasional salmon and salad for the lean look.

"He has a high metabolism rate and when he's on a high-powered workout regime, he tends to lose weight. Since he now wants to flex his muscles and flaunt an envious upper body slant, we worked towards strength and functional training, while cutting the calories. His water intake was monitored too," Samir informed.

The star was supposed to be in bed by 10.30 every night, which meant no parties and alcohol.

Samir also shared, "He's become a lot more athletic in the last five years," admitting, the 43-year-old actor-filmmaker has come a long way since they first met in 2004 during 'Lakshya' when he didn't need to work out.

He recalls, when Rakeysh Omprakash Mehra described what he had in mind for Milkha Singh, describing it as the 'Brad Pitt of Fight Club', he had laughed and told Farhan that it was going to be hell for the both of them.

"But Farhan was cool. There's a simple rule he follows, no excuses, no temptations, and he lives by it," the trainer applauded, saying that Farhan always maintains 70 percent of his diet, which includes brown rice and sticks to his workout routine, with his meal portions increasing or decreasing according to the look he has in mind.

Farhan admitted on his social media that he's getting into the zone that he wants for his next film.

"Details of what, when and with whom will follow soon. I have the coolest trainer whose expertise, care and encouragement make it possible and fun. Samir says it's always good to work with a student who gives his 100 per cent and I say no pain, no gain," Farhan said, adding, "Pedal karenge, pedal karenge, pedal karenge."