I will produce Hollywood films in future: Vashu Bhagnani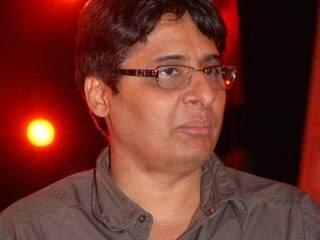 By:

PTI
Updated:
01 Jul 2016 06:23 AM


Mumbai: Having backed many Bollywood films over the years, producer Vashu Bhagnani says he is also keen to produce a Hollywood movie in future.



Bhagnani revealed he had narrated the idea of his superhit comedy film "Biwi No 1" to a Hollywood producer, but the project didn't happen.



"In the future, I will 100 per cent produce Hollywood films. Now I have Eros as a partner so may be it is possible. Many years ago after the release of 'Biwi No 1', I had pitched the idea to a Hollywood producer," Bhagnani told PTI



"He was going gaga over it and wanted to make a film. He said a film like that can be made in any language. The problem was, I didn't have the required funds back then to make a Hollywood film," he added.



Bhagnani, who most recently produced "Sarbjit", is distributing Hollywood movie "The Legend of Tarzan" under his banner Puja Films across India. The big budget action-adventure film, starring Alexander Skarsgard, Christoph Waltz among others, releases today.



"This is the first Hollywood film I decided to distribute because it is a family film, which children can watch too. As a producer, I've always wanted to back projects which are meant for family audience. I can't ever make adult comedies," he said.



Despite talks that Hollywood movies are apparently doing better business than Bollywood in the country, the producer feels that the film industry should not be scared.



"Hollywood films have a worldwide release on almost 10,000 to 15,000 screens. The cost they spend on their movies is huge. We should not compare Bollywood with Hollywood.



"We should not be scared and jealous of Hollywood movies. We have strong content and we are now making big budget movies in comparatively less cost and are taking risks," he said.



As per Bhagnani, the motive behind distributing Hollywood films is to blur the lines between their cinema and Bollywood, and look for the overall growth of film industry.



The producer says he is planning to distribute four-five more Hollywood films in India.