Internet Sensation Priya Prakash beats Sunny Leone and Katrina Kaif in Google search !
Priya has been searched more than top Bollywood actresses on Google over the past day.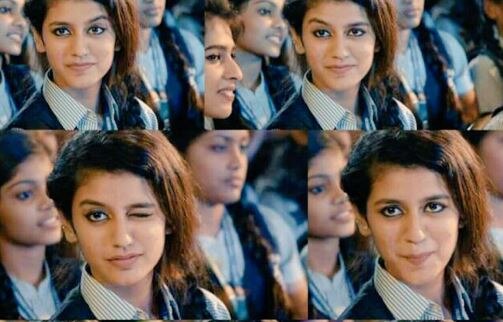 New Delhi:
Priya Prakash , the girl who exploded the internet to chaos by just a wink of hers, is soaring high on the popularity meter. It has been more than 48 hours , but this digital bomb that she exploded right before Valentine's Day seems to only trigger chain reactions.
Within hours she has surpassed the Bollywood beauties like Sunny Leone, Katrina Kaif and Alia Bhatt on being the most searched person on Google over the past day.
Image: Google Trends (comparison)
The blue line indicates Priya's search graph. We can clearly see that she zoomed past Sunny Leone on February 12 and rose again on February 13 from 8:10 AM.
On Instagram the number of her followers has reached 2.1 million and is increasing at an exponential rate. Today morning her account also got the much coveted blue tick that indicates verified account. There are many TV celebs who still do not have a verified account.  The video that she shared on her Instagram account has crossed 6 million views.


Priya Prakash Varrier who is an actress from Kerala is making her debut from Oru Adaar Love. The images going viral are stills from the song Manikya Malaraya Poovi from the movie. Even before her debut, netizens have made her a star already.
Apparently, the internet's obsession with this beautiful wink is not ending anytime sooner before the Valentine's eve.

From 1.5k to 350k Followers with just a single song???? This is the reall heroism????. The new lady of Mtown???? #PriyaPrakashVarrier ❤ pic.twitter.com/0SimE8XP00

— VinayAk A (@srk_vinayak) February 11, 2018