Kangana Ranaut's charge per film will make you question your salary!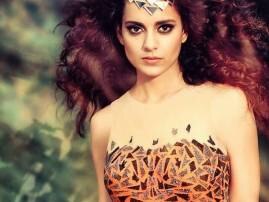 New Delhi: Many of the actresses these days are actually hiking their fees nowadays. And we're hearing many stories of actress charging a huge amount for their films. Well, here we share what Kangana Ranaut's fee for a movie these days. Knowing her worth, she is charging a hefty amount for a film. According to reports, the diva is charging a whooping Rs. 11 crore per film thereby making an entry into the 'highest paid actress' list. Whoa! And also this is just what she charges for a film. But you know, she has endorsements and charges close to Rs. 1.5 cr per day per endorsement, reportedly.

Still comparing your salary to hers?