Kim Kardashian suffers a wardrobe mishap at 'The Cher Show'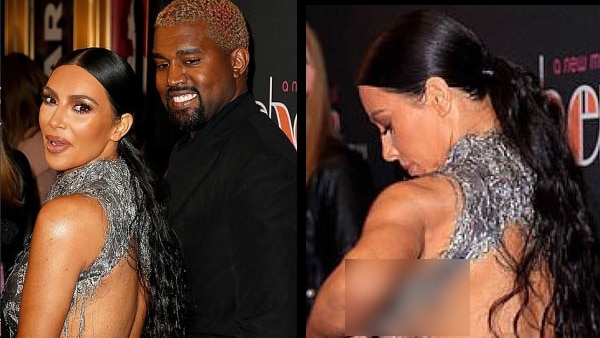 London:
Reality TV star Kim Kardashian suffered a wardrobe malfunction as she flashed her side boob at the Broadway opening of The Cher Show. Kim and husband Kanye West were among the guests of honour at the opening night of The Cher Show on Broadway on Monday. And the couple certainly made an impact at the theatre, as she suffered an epic wardrobe malfunction and he was blasted for using his phone during the performance, reports dailymail.co.uk.
Kim, 38, stunned in a shredded silver gown that accentuated her famous curves, but it was unable to contain her ample assets. Her sleeveless couture dress featured an open back and a modest neckline, but came away from her bust to reveal her pert side boob.
The reality star was seen grappling with the fabric as she entered the theatre, before managing to fix it back onto her bust and striking a pose.


[swipe left in post below!]




View this post on Instagram



PICS: Popular TV celeb Anusha Dhandekar FLASHES her side b**bs at Dabbo Ratnani calendar launch!

The story didn't stop there as dapper Kanye, 41, was lambasted on Twitter by Broadway actor Jarrod Spector, who plays the late Sonny Bono in the show.

"Hey Kanye West so cool that you're here at The Cher Show!" the 37-year-old performer said on Twitter.

"If you look up from your cell phone you'll see we're doing a show up here. It's opening night. Kind of a big deal for us. Thanks so much." (IANS)