Mahira Khan Gracefully Shuts Down Trolls Who Slut-Shamed Her For Smoking With Ranbir Kapoor in New York
Mahira Khan was married to Ali Askari in 2007. They have a son named Azlaan who was born in 2009. Mahira and Ali divorced in 2015.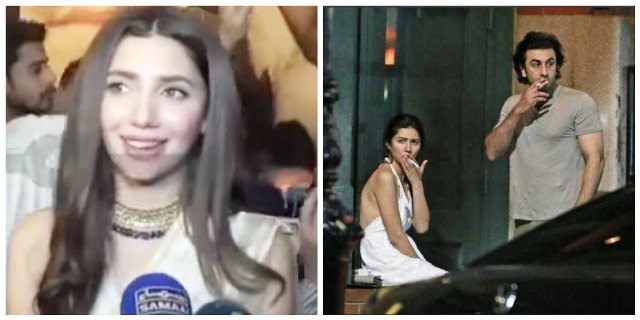 New Delhi: Ranbir Kapoor and Pakistani actress Mahira Khan broke the Internet couple of weeks ago with their "smoke-break" on the streets of New York City.
In the pictures that went viral, the tired-seeming duo were seen smoking together. The 'Raees' actress was wearing a backless white dress, while Ranbir sported a simple T-shirt.
While many netizens were quick to comment on their rumoured romance, some took to the social media to 'smoke-shame' and 'slut-shame' the 32-year-old actress. However, she also found support of her colleagues in Pakistan and India after being heavily criticized especially from people of her home country.


After all the hiatus, Mahira has finally sought to answer the intriguing questions on her meeting with the Bollywood star.
Speaking to a Pakistani reporter, she said, "What can I comment, it was a personal thing. I have learnt from it."
"I think It is a very normal thing for a girl and a guy to hangout. Secondly we have all learned from it," she added.
Mahira refrained from answering whether the two were doing a film together. "It is a personal question."
While the 'Ae Dil Hai Mushkil' star denied romance claims saying he was single, Mahira had a cryptic post on her social media account that read, "First of all, no. And second of all, no. For mostly everything."
(With additional information from ANI)