'Mitron' REVIEW: Jackky-Kritika's film is a predictably formulaic love story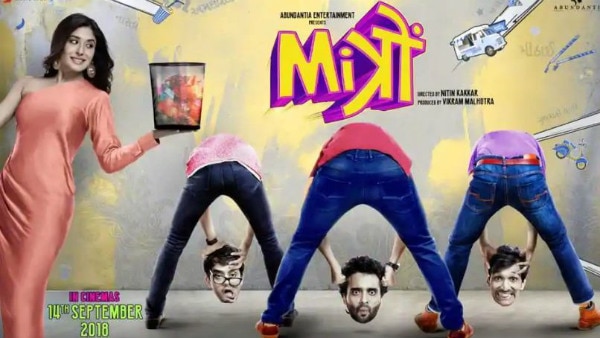 Film:
"Mitron"
Director: Nitin Kakkar

Cast: Kritika Kamra, Jackky Bhagnani, Prateik Babbar, Prateek Gandhi, Neeraj Sood, Shivam Parekh

Rating: **1/2

There is nothing exceptional about the predictable love story "Mitron", yet the film charms its way into your heart, giving you a pep talk about love marriage versus arranged marriage and the pitfalls of being afraid along with the benefits of being fearless.

A routine romance drama designed on a quick-fix plot, narrated in a non-linear format, the film starts off with the lead pair Jay and Avni meeting each other by happenstance. And at every juncture you will notice elements that are used in prototype romance films which makes the film seem formulaic and predictable.


Jackky-Kritika in a still from 'Mitron'

In an arranged marriage scenario, Avni's family were expecting the groom's family, when Jay along with his family land at their door step and in a semi-dramatic manner the couple find themselves locked in Avni's bedroom.

From thence they both narrate their past which includes each one's failed romance. And just when the chemistry between the two of them begins to take shape, Jay's family realise that they are in the wrong house and hence, "wrong-connection".

Kritika Kamra talks about her Bollywood debut film 'Mitron' & her comeback to TV

But how circumstances unite the two of them forms the crux of the tale.

Set in a Gujarati milieu, the story is sketchy, far-fetched and unrealistic and the treatment theatrical.

But the dialogues, especially the one-liners packed with punch, are what keep the film peppy and cheerful. Also the effective performances by the cast is what does not let you down.



Jackky Bhagnani as the loser, lazy and unambitious Jay fits the role to a tee. With a gawky demeanour, he essays his part to perfection.

An established television actress, Kritika Kamra in her debut feature film is competent and has the desired screen presence required for a large screen heroine.

Prateik Babbar as Avni's love interest is charming and in his element. Prateek Gandhi and Shivam Parekh as Jay's friends Raunak and Deepu though in stereotyped moulds, are fascinating in their own way.

The rest of the cast efficiently lends a supporting hand to propel the narrative in the right direction.

Mounted with moderate production values, Manoj Kumar Khatoi's lens capture the locales and drama with apt precision. The music by Sameer Uddin along with the songs, adds to the narrative flow. The post credit dandiya song will keep you glued to the screen much after the film is over.

Overall, the film is mostly about life, however, and not romance. And because the director makes the lovers into individuals, of course we're moved by the film's conclusion. Why not?

By Troy Ribeiro