Nana Patekar's mother Nirmala Patekar dies at 99; Actor performs last rites!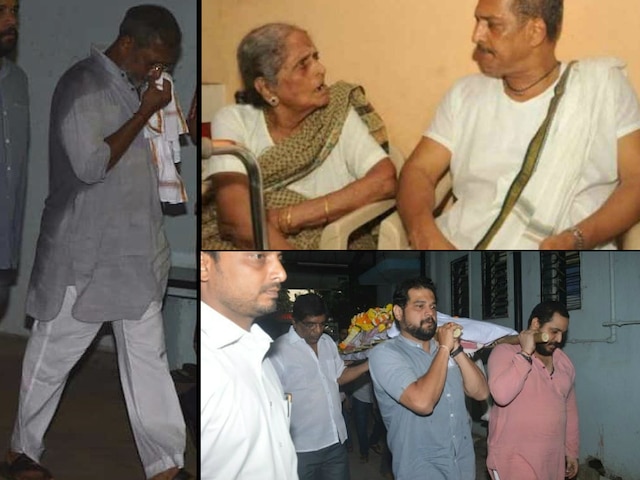 Nana Patekar's mother Niramal Patekar was cremated at Oshiwara Crematorium this evening and the actor-son performed last rites along with close family members bidding his 99 yr old mother farewell who died this morning. Nana Patekar looked shattered during the funeral and the cremation of his mom in Mumbai today i.e. 29th January, 2019.
Nirmala Patekar was reportedly staying with her son Nana at his home and had been keeping unwell for a long time. According to reports the actor wasn't at home when his mother breathed her last.
[
Swipe left to view all pics in the post below!
]



View this post on Instagram
Nana's son Malhar Patekar was with him during the funeral. The family were present at Oshiwara as the dead body of the departed soul was being taken for the last rites.
Nana looked visibly shaken and was in tears.
[
Swipe left in post below to view all pics!
]



View this post on Instagram





View this post on Instagram
Nana Patekar was in news recently during the #MeToo movement when Tanushree Dutta accused him of sexual misconduct on the sets of  'Horn Ok Pleasss' in 2008.
We offer our condolences for the family.