OMG ! Amitabh Bachchan starts following Shilpa Shinde and Hina Khan on Twitter !
Amitabh Bachchan has been in news over the number of his followers lately.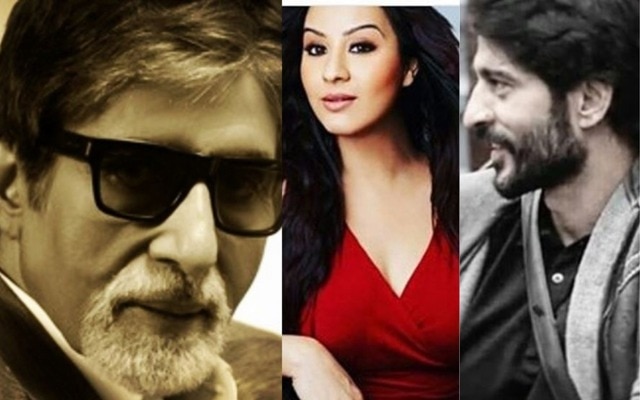 New Delhi
: There is no denying the fact that Bigg Boss is a life changing reality show. All the fame and limelight helps the contestants to rise in popularity.
However, when the mega star of Bollywood Amitabh Bachchan follows Bigg Boss contestants we cannot help raising our eyebrows.
Yes, Friday turned out to be a good day for some Bigg Boss contestants as none other than the Big B started following them on Twitter.
As per latest reports Senior Bachchan has started following Bigg Boss 11 winner Shilpa Shinde, runner-up Hina Khan and contestant Hiten Tejwani .
Vindu Dara Singh who is a supporter of Shilpa Shinde tweeted to inform that Shilpa is being followed by AB.



Fantastic day on TWITTER for me & Shilpians! @SrBachchan the LIVING LEGEND OF CINEMA following some of us & @ShindeShilpaS
Bhai log who have not yet followed Amitji, pl do so immediately! ???????? #WeAreWithAmitabhBachan


— Vindu Dara Singh (@RealVinduSingh) February 2, 2018
Hiten Tejwani too , took to Twitter to express his happiness.



Waking up to a moment like this. The legend : An actor you've grown up, looking up to @SrBachchan, knows me & is following me on @Twitter. #Lifemade. Thank you so much Sir.


— hitentejwani (@tentej) February 2, 2018
Now we all know Big B is in news for his Twitter handle these days. Firstly, Shah Rukh Khan surpassed him in number of followers. Then he jokingly threatened to leave social media and now he is following these Bigg Boss people. 
His recent tweet are also creating waves. 

HAHAHAHAHAHAHAHAHAHAHAHAHAHAHAHAHAHAHAHAHAHAHAHAHAHAHAHA ...social media - you are a delight !! Following Followers & Tweets - you are a delight .. who to follow, you are a delight .. India Trends - you are delight ..
Each human in World a delight .. coz' we are all TWITTERED pic.twitter.com/pvpeFiPfPY

— Amitabh Bachchan (@SrBachchan) February 2, 2018