OMG! Bollywood HOTTIE Disha Patani TROLLED for her DIWALI PIC posing in lehenga & a bra!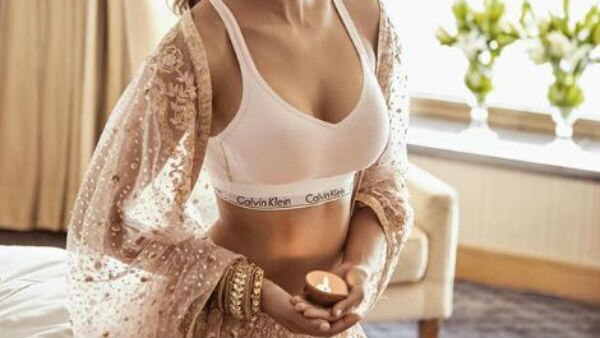 Actress Disha Patani is one of the boldest actresses in B-town The Bollywood hottie, who is said to be in a romantic relationship with Tiger Shroff, frequently posts bold photos on social media. She has a huge fan base especially amongst youth who love Disha's style statement. But her recent picture seems to have irked the fans! On Monday, Disha took to Instagram, seemingly to greet her fans on Diwali.
Disha Patani
While Disha was wearing a beautiful golden lehenga and matching dupatta holding a diya but instead of a choli she was just wearing a bra! While the 'Baaghi 2' actress just gave lehenga a new twist, her decision to greet her fans on Diwali wearing a bra didn't really go well with the actress and she soon started to feel the wrath.


OOPSS! These two Bollywood actresses accidentally wore the EXACT SAME dress at a Diwali Bash!

Soon after she posted the pic on her Instagram page fans started to criticise her Diwali style and blasted the actress for her bold choice in the comment section! Check out the pic below:




View this post on Instagram
One user wrote, "Don't advertise your bra at least in Diwali." Another user Ishaan said, "What kind of nonsense is this. At least don't wear such clothes in Diwali." Another user asked, "Who observes Diwali by wearing such clothes?"
Some of the fans'comment on Disha's pic

On a related note Disha endorses undergarment brand Calvin Klein and she seemed to be promoting the same on Diwali which apparently backfired!
We wonder how she will react to these online trolls?