OOPSS! IN PICS: POPULAR Hollywood actress spotted with HAIRY ARMPITS at Golden Globe Awards 2017 RED CARPET!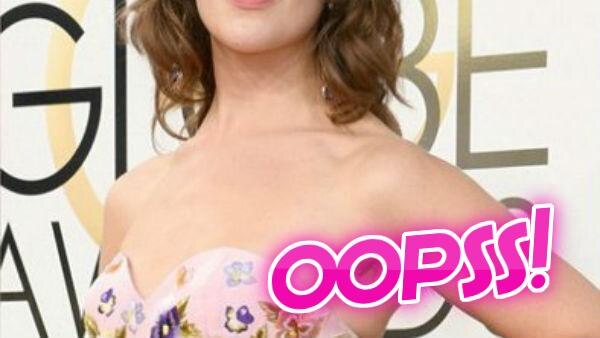 Los Angeles: Actress Lola Kirke made a style statement with unshaven armpits in a feminine gown at the 74th Golden Globe Awards here.
Lola Kirke looked pretty in her pink gown
Kirke, 27, was very on-trend in the strapless princess gown with 3D floral appliqué. She completed the look with simple make-up and accessories. She also made a statement by not covering up her unshaven armpits, reports mirror.co.uk.



Лола Кёрк продемонстрировала волосатые подмышки#LolaKirke #GoldenGlobe #GoldenGlobe2017
Подробнее: https://t.co/hDBmh2i3Kk pic.twitter.com/pofWDYkWnD


— Пробомонд (@probomond) January 9, 2017
SEE PICS: Priyanka Chopra looks gorgeous at the Golden Globe Awards 2017!
The Golden Globes 2017 took place at The Beverly Hilton in Beverly Hills here on Sunday.
The "Mozart in the Jungle" actress previously spoke about her armpit style, saying it was key to her character in the show keeping her hippy look.


IANS