Portraying a bar dancer on-screen is no more a taboo in industry, says Thinkistan actress Rashmi Somvanshi
Rashmi Somvanshi will play a bar dancer in the web series Thinkistan.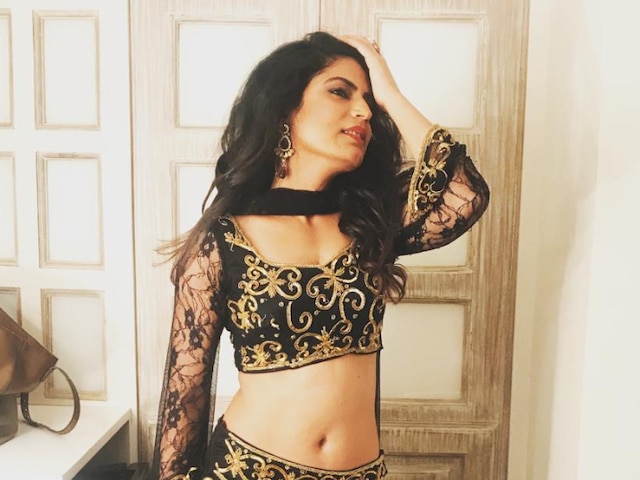 New Delhi:
Bollywood has never been reserved to take out the story which portrays the life of the Bar dancers or Prostitute, despite how apprehensive topic is it in the Indian society. Not only in today's era but also in the 70s were Sharmila Tagore, Shabana Azmi, Zeenat Amaan and Rekha played the role of a prostitute in their movies.
Rashmi Somvanshi, who will be seen in a web series called Thinkistan, will be playing a role of a Bar dancer, who later joins the advertising agency and her connection with the character Amit who is himself facing a difficulty of speaking English which is the storyline of the series.
Rashmi said, "When N Padmakumar was writing the character for Sonam he only wanted me to do the role, and without giving a second thought I agreed to do the series as I don't find it to be a big deal to play a bar dancer, she added her character is a nice simple girl from middle-class family who had to do the bold job. My character enters at the end of season one and I continue to be part of Season 2, Me and Navin (playing Amit) had a very good equation on and off screen he is a very good actor and we have shot some of the very beautiful scenes which you guys would love to see.''









View this post on Instagram









For the viewers, who are constantly on the web and looking for the original and entertaining content, Thinkistan will provide fulfil their appetite.
Set in the mid-1990s, with a whole lot of drama – Thinkistan is a new web series that has us super entertaining content. The core story of the web series focus on the politic played in the industry and unfair decision made between the colleagues. Thinkistan is directed by the veteran ad filmmaker N Padmakumar.