Pulwama Terror Attack: After getting trolled, 'Uri' actor Vicky Kaushal finally tweets about the Kashmir attacks!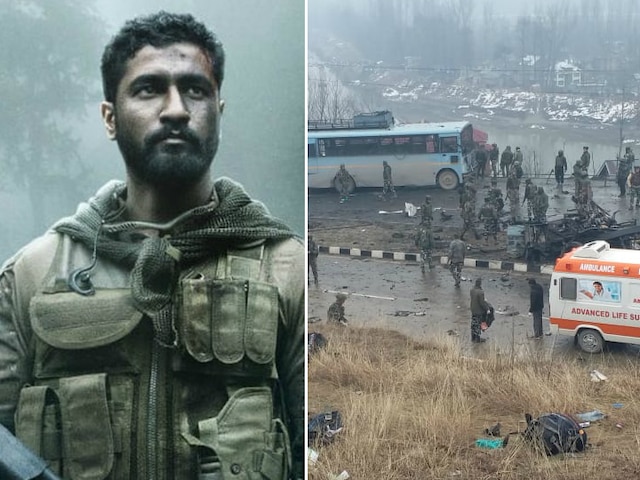 'Uri - The Surgical Strike' actor was just being trolled for not posting any reaction on the biggest terror attack in Kashmir and instead posing with a smile at such a sensitive moment. Vicky had taken to Instagram just an hour ago and posted a picture flashing a big wide smile while the country was stuck to Tv sets watching news channels giving LIVE updates from Pulwama district of Jammu and Kashmir where 40 CRPF personnel laid their lives in a terrorist attack. He was trolled brutally by his followers, who were left disheartened.
Pulwama Terror Attack: 'Uri' actor Vicky Kaushal posts a smiling pic, TROLLED; Disheartened fans SLAM him for ignoring the terror attack!
This came as a shock particularly when many Bollywood celebrities including Akshay Kumar, Ajay Devgn, Abhishek Bachchan, Swara Bhaskar, Richa Chadhan have been reacting strongly to the attack offering condolences to the dead.
Pulwama Terror Attack: "We can't let this be forgotten" -Akshay Kumar, Swara Bhaskar, Ajay Devgn & other Bollywood celebs shocked and saddened, React STRONGLY!
Here's what Vicky had posted on Instagram: 



View this post on Instagram



And just a few minutes ago the 'Uri' actor finally realizes his 'mistake' and posts a tweet with his reaction to the attack. He wrote - "Deeply saddened and shocked to hear the news of the terror attack in #Pulwama . My heart goes out to the families of the brave CRPF soldiers we lost today and praying for the speedy recovery of those injured."




Deeply saddened and shocked to hear the news of the terror attack in #Pulwama . My heart goes out to the families of the brave CRPF soldiers we lost today and praying for the speedy recovery of those injured. ????


— Vicky Kaushal (@vickykaushal09) February 14, 2019