REVEALED ! This is why Sara and Ibrahim missed Taimur's birthday
Ibrahim and Sara could not attend Taimur's birthday because of their own reasons.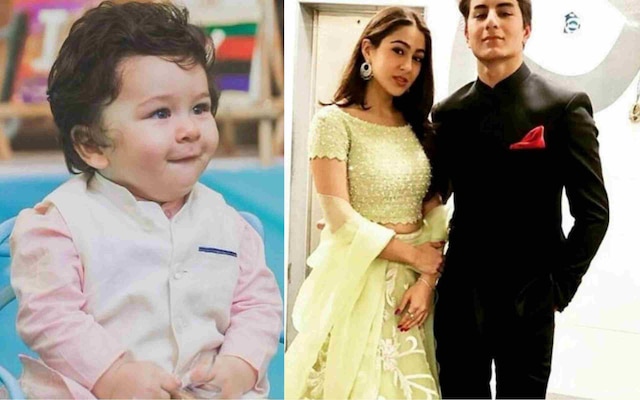 New Delhi: Saif and Kareens's little celebrity son Taimur recently had a grand birthday bash. Although it was a friends and family only affair, the pictures do tell us that it was a fun event.
However , where all the close friends and relatives of Saifeena were present , the two most important persons of Saif's life were nowhere to be seen. Yes, Saif's son Ibrahim and daughter Sara Ali Khan from his first wife Amrita Singh were missing at the party.
Speculations ran rife that it is because of present wife  Kareena Kapoor's distance from the children. However according to reports the real reason behind their absence is different.
The children are close to Kareena Kapoor, especially son Ibrahim shares a good bond with her.


According to reports Saif's daughter  Sara is engrossed in the shooting of her debut film Kedarnath. Her director wanted her to stay back. Since it is her debut film , Sara's first priority is the film.
Ibrahim is very close to his mother and sister and since he is back from London just for few days , he wanted to spend some quality time with them.
So both the children had their own reasons for not attending the party. Otherwise they both adore Taimur very much.
Here are some pictures of Taimur's birthday party.