RIP Amma: Kamal Haasan slammed on social media for his tweet on Jayalalithaa's death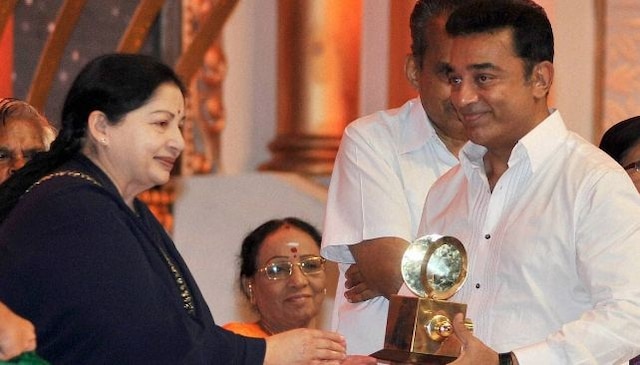 New Delhi: Stars from both Bollywood and South-Indian film industry including names like Rajinikanth, Amitabh Bachchan, Shah Rukh Khan and music maestro A R Rahman on Tuesday mourned the death of former Tamil Nadu Chief Minister J Jayalalithaa, while remembering her as a "charismatic leader" who had great connect with people.

Taking to Twitter, the celebrities expressed their grief over the passing away of the politician. But veteran actor Kamal Hassan wrote something unacceptable on the micro-blogging site which left twitteratis furious.

Kamal Haasan posted ,"Deep sympathy for those who depend on Jayalalithaa."

Take a look:

https://twitter.com/ikamalhaasan/status/806030777477636096?ref_src=twsrc%5Etfw

Haasan's curt message didn't go down well with 'Amma' supporters and they slammed the actor for the same.

https://twitter.com/sashank2k/status/806035631155527680?ref_src=twsrc%5Etfw

https://twitter.com/NaraShrav/status/806036490543394816?ref_src=twsrc%5Etfw

https://twitter.com/Robo1235/status/806037918930247680

Jayalalithaa, an actress-turned-politician, hospitalised since September 22, suffered a cardiac arrest on Sunday and passed away late night on Monday in Chennai at the age of 68.