Rock On 2 TRAILER: The magik is ALIVE.. watch Shraddha Kapoor, Farhan Akhtar, Arjun Rampal in the powerful promo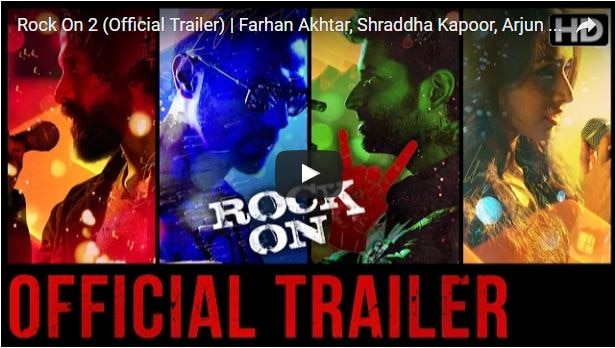 Shraddha Kapoor joins the 'Magik' gang in the much awaited sequel to Abhishek Kapoor's 2008 cult 'Rock On!!'.
The 'Magicians' have grown older, gotten broodier and also been exposed to a great talent from the North-east.
Farhan Akhtar, Purab Kohli and Arjun Rampal - who played the core members of onscreen rock-band Magik in
Rock On
, struggle to make a comeback in the trailer of
Rock On 2
, released on Monday evening.
WATCH: FIRST SONG of 'Rock On 2' 'Jaago' OUT and it's the new youth anthem!
Shraddha Kapoor, who plays aspiring singer Jia, auditions and finds a spot in the band. Together, they aim to create a stir in the world of music but hurdles keep cropping up in their way - there's a story behind Shraddha's stage fright and Farhan is haunted by his past experience.
While Purab Kohli, Arjun Rampal and Farhan reunite to create 'Majik' on-screen sans Luke Kenny, they're joined by Shraddha and Shashank Arora, this time round.
Prachi Desai and Shahana Goswami, who played Farhan and Arjun's wives respectively in the prequel, are also returning to reprise their roles.
The music, composed by Shankar-Ehsaan-Loy has already been catching up and the excitement surrounding the film, based out of the north-east of India has been monumental.
'Rock On!! 2' is scheduled to release on November 11, 2016
WATCH BELOW: