Bharat MOVIE REVIEW: Salman-Katrina give perfect Eid gift to fans with the family entertainer!
Planning to watch Salman Khan-Katrina Kaif starrer Bharat movie, go through it's detailed review here!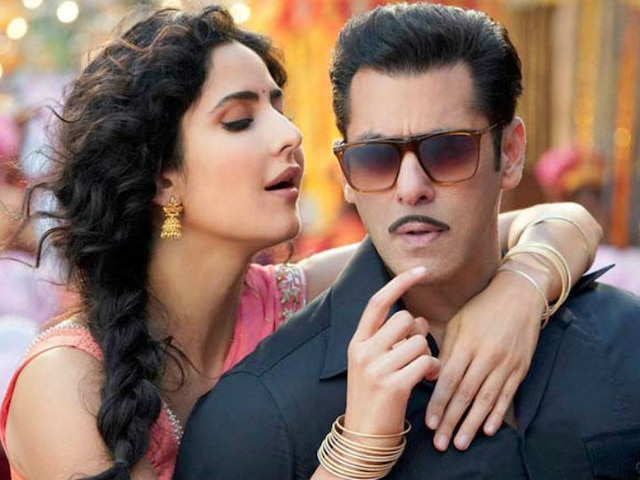 Movie: Bharat
Star Cast: Salman Khan, Katrina Kaif, Sunil Grover, Disha Patani, Jackie Shroff
Director: Ali Abbas Zafar


Duration: 2 hours, 35 minutes

Ratings: 3.5 Stars

It's Eid time, and like every year Salman Khan is all ready with a new film for his fans! One of the most-awaited film 'Bharat', also featuring Katrina Kaif, Disha Patani, Sunil Grover, Jackie Shroff among others, has finally hit the theatres today (5th June) on the occasion of 'Eid-ul-Fitr 2019'. And my very first reaction after watching the film was it's a perfect Eid gift for bhai fans.

The Ali Abbas Zafar directorial is a remake of the 2014 South Korean movie, Ode to My Father, and this is Salman and Ali's third collaboration after their previous blockbusters Sultan and Tiger Zinda Hai.

WATCH: Salman-Katrina Exclusive Interview on Bharat

Story: During the time of Indo-Pak partition(1947) little Bharat gets separated from his 5-year-old sister and father(Jackie Shroff) and is forced to be responsible early on as he has to now take care of his mother and other siblings, a brother and sister. He grows up with no regret of a non- existent childhood and in fact makes it his life goal to put his family before him. The film follows the journey of Bharat (Salman Khan) over the course of several decades as he navigates the ups and downs of life.

Bharat Review: Separated from his father and sister during the Indo-Pak partition in 1947 as a child, Bharat decides to dedicate his entire life to keeping the promise he'd made to his missing father. He hopes that one day their family would reunite and  from 1947 to 2010, the narrative traverses a period of over six decades unfolding Bharat's life jumping from risky odd jobs to make ends meet.

Salman's look from a teenage to a 75-year-old man trying to live a full life with his family cuts a perfect picture for the family entertainer. The actor is in terrific form and looks brilliant on screen in every era. The actor once again proves that why is is called a crowd-puller when it comes to masses and there are scenes when you feel like blowing whistles!

Salman Khan Bharat Premiere PICS- Tiger Shroff, Disha Patani, Kriti Sanon, Janhvi Kapoor, Tara Sutaria & other Bollywood celebs attend

The film has every aspect of a typical Salman Khan movie from drama to romance, comedy and high on emotion which actually makes it a masala entertainer. The chemistry between the lead pair is just a delight to watch and most important Katrina plays a feisty Kumud who is brave and honest enough to make first move when it comes to confessing love. There are dialouges like  "I love you. Shaadi ki umra ho gayi hai meri. Tumse shaadi karna chahti hoon," which she says without batting an eye. She even proposes Bharat for marriage in-front of his entire family without fearing rejection. It won't be wrong to say that acting wise Bharat is Katrina's best movie till date.



However one character who is outstanding in the movie is Sunil Grover who plays the role of Vilayati( Bharat's best friend and confidante). The relationship between the two friends is beautifully depicted on screen. Sunil Grover does compete justice to his well-written role and deserves more such significant parts. He literally lits up the screen every time he appears and brings a big smile to your face. Sonali Kulkarni and Jackie Shroff as Salman's parents are terrific as always.


Sunil Grover-Salman Khan in a still from 'Bharat'

Disha Patani and Nora Fatehi both have small but significant roles and both the ladies look amazingly beautiful onscreen.

While the first half is entertaining and keeps up glued, the movie looks a bit slow and draggy in the second half. One of the biggest problem with Bharat is that it has too many things happening at once and too many time leaps. This eventually makes the movie an exhausting, scattered watch despite the entertainment, humour and nobility it propagates.

Also, the film becomes too preachy with an 'intention to inspire' and the emotional scenes too look a  tad overbearing. You feel the makers desperately want you to use tissue in some scenes but you actually don't really connect to them as it looks overdramatic.

The movie's message is that it's the hope that keeps us going but at the same time one should accept the change according to time like Bharat did in the film.

Music: Songs like Slow Motion and Chashni are already hit numbers, but it's the Zinda song that stays with you when you go out of the theatre, the song leaves up pumped up and is played throughout the movie as a background score.

Over all Bharat is a complete family entertainer and despite of some yawning moments you can definitely go for it if you are a Salman fan.