SHOCKING! Actress accuses Aamir Khan's Ghajini director AR Murugadoss of sexual exploitation!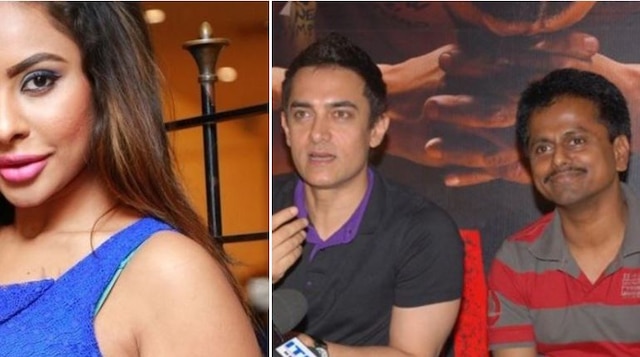 Earlier this year, Telugu actress Sri Reddy had hit the headlines when she stripped in public to fight against the casting coup menace in Tollywood(South Indian film industry). In fact, Sri Reddy accused several top personalities of sexually exploiting her. And now the latest one on her target is popular Tamil filmmaker AR Murugadoss who has also directed many Bollywood films including Aamir Khan's 'Ghajini'. In her latest Facebook post, Sri Reddy  has once again sparked a fresh controversy.
Sri Reddy had made headlines by stripping outside the Film Chamber of Commerce in protest against the exploitation of local female artistes earlier this year

She wrote, "Hi Tamil director murugadas ji..h r U??U remember green park hotel??we met through veligonda Srinivas..U promised me a role.But we had lot of , till now u didn't offer me anything..U r also a great person sir.. (sic)"


Without naming the director, Sri Reddy had earlier said that she would expose a Tamil director, who had taken advantage of her.


Sri Reddy

From the last few months, the model and actress have been targeting all big names in the south industry. After putting allegations on Abhiram Daggubati, Koratala Siva and Nani, Sri Reddy has now accused filmmaker AR Murugadoss.


AR Murugadoss

Currently busy with 'Sarkar', director AR Murugadoss is yet to respond to the allegations made by the actress.