Sridevi's Ashes Immersed In Rameswaram
Sridevi's ashes taken to holy island town of Rameswaram today by her husband Boney Kapoor for immersion in the sea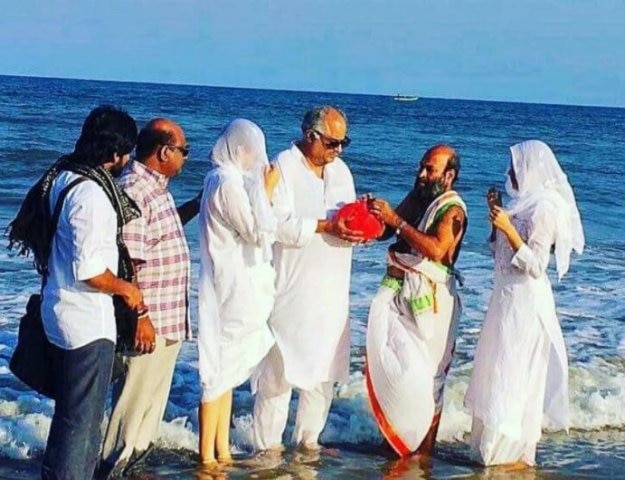 By:

PTI
Updated:
04 Mar 2018 10:35 PM
Chennai: An urn carrying the ashes of Bollywood superstar Sridevi was brought here on Friday by her husband Boney Kapoor for immersion in the sea off Rameswaram.

The ashes brought by Kapoor in a special aircraft will be taken to holy island town of Rameswaram on Saturday and immersed in the sea there, airport sources said.

Sridevi, 54, died on 24 February in a Dubai hotel. The body of Bollywood icon was flown back to Mumbai on 27 February after Dubai authorities had determined that she had accidentally drowned in her hotel bathtub.

The body of the actor, who was born in a village in Tamil Nadu and started her career in Tamil films, was cremated on 28 February. Her death sent shock waves across India with those who knew her at a loss to explain how the star could die so suddenly.