The truth behind this 'Punjab woman police officer's' viral pictures
The internet went bonkers over the pictures of this beautiful cop and 'she' had to come to the front to clarify the confusion.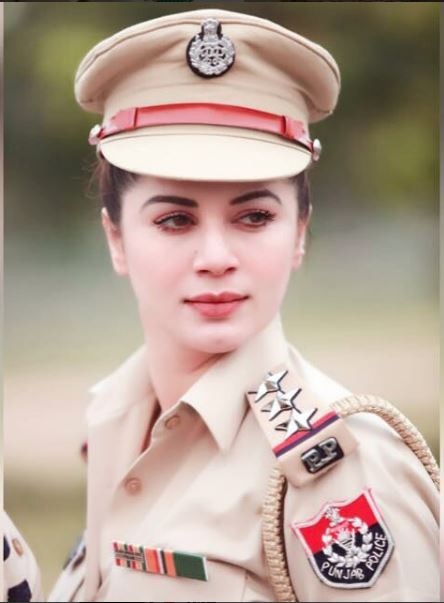 New Delhi: A picture of a lady police officer named Harleen Maan has gone viral on social media and the netizens are going crazy about this beautiful cop.
The picture of Kainaat Arora which became viral as that of a lady police officer Harleen Maan/ Image: @ikainaatarora Instagram
The reality however, is different. This lady in uniform is not a police officer but is an actress named Kainaat Arora , who is playing the role of a cop in her next film '
Jagga Juindae'. 
The picture gone viral is her look from the film.
After the actress posted her picture in the getup of a cop, the internet got confused and mistook her for a real police officer. Soon , a flood of memes came gushing in describing Harleen Maan as a new SHO in Punjab Police. Jokes like "ready to get arrested" started being circulate soon after her post. Comments like "Sabhi vilan ban jaenge" and "I will commit crime million times to be your slave" started popping up in her comment box.
The actress had to come to the front to clear the confusion. She wrote on Instagram : "Dear People ... harleen maan is my character name in the film #jaggajiundae .. it's just a #film .. my phone memory is bombarded with forwards Frm al over d world , people sending messages & jokes : ready to get arrested etc .. i Am no REAL POLICE ..3 days and still this photo is viral across the continent #WillTheRealKainaatPleaseStandUp #Viral&how #love&light".




When Kainaat posted these pictures, she might not have a clue that it would go on to be such a big confusion and that a series of jokes will be invented upon this.




Kainaat Arora has made on screen appearances in Bollywood films like Grand Masti, Khatta Meetha (in a cameo), Tamil film Mankatha , Malayalam film Lailaa O Lailaa, and Punjabi film Faraar. 
Jagga Juindae 
is a film by Mika Singh.
Her instagram pictures reveal that she is a known face in the film industry. She has shared pictures with quite a number of celebrities.