Tusshar Kapoor feels his SON Laksshya is a gift of Lord Ganesh!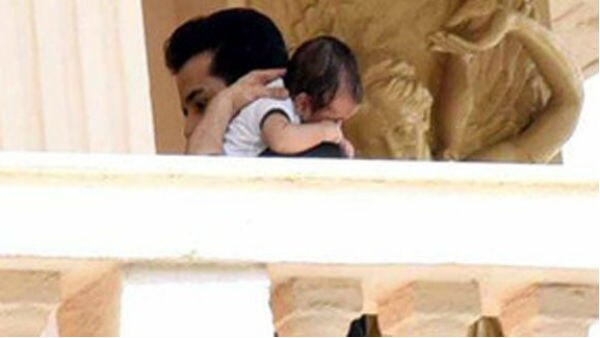 Mumbai: 
Bollywood celebrities Jeetendra and Tusshar Kapoor, who welcome "Bappa" (Lord Ganesh) with great zeal and vigor every year says this year its a double celebration with grandson and son Laksshya, who is gift of Ganesh.
Overwhelmed father Tushhar expressed happiness of celebrating the festival with the son. "This year it is a double celebration for us with Laksshya. He is a gift of Lord Ganesh. I would thank god for the blessing he has showered on us.
FIRST VIDEO of Tusshar Kapoor with son Lakkshya on Ganesh Chaturthi
"We welcome Bappa every year but this year, it's little bit different. There is a new member added to our family. However, the feeling and sanctity are the same. It's been 40 years we are celebrating this festival," he added.
"I am overjoyed and can't express my happiness as a grandfather. Every year we bring home Bappa and now Laksshya is my Bappa too. He is a little Ganpati in my house," said Jeetendra.
WATCH: Tusshar Kapoor opens up on WHY he resorted to IVF and surrogacy for baby's birth
Recalling his memories of Ganesh Chaturthi, he said: "My life revolves around Bappa. I've been celebrating this festival for a long time. Still now we do welcome Bappa with same zeal and purity.
"I always attend first Aarti of Bappa. Whatever happens, I make it sure that I attend the first aarti," said the veteran actor.
Asked about what he wishes from Bappa, the 74-year-old actor said: "Cleanliness. Recently we made a film 'A Flying Jatt' where we stressed on the issue of cleanliness. I wish for a 'Swachh Bharat' from Bappa."
IANS