WATCH: This VIDEO of Pakistani actress Mahira Khan TAKING A DIG at India & Bollywood goes VIRAL!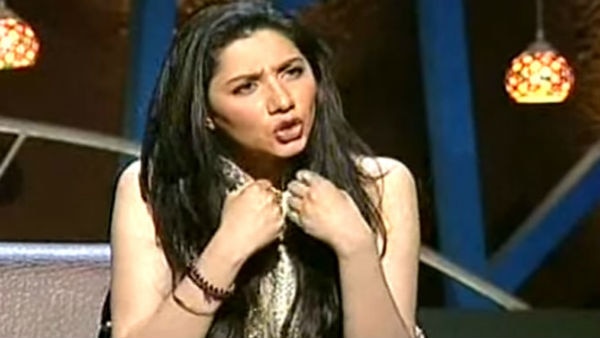 With just a few weeks ahead of her debut Bollywood movie 'Raees' opposite Shah Rukh Khan, Mahira Khan is in news again and definitely not for a good reason!
Amid ban on Pakistani artistes in the country, an old video of Mahira Khan shot in 2011, has gone viral.
Mahira Khan in a still from 'Raees' trailer
In the video, Mahira can be seen taking a dig at India and Bollywood at a chat show.
Watch: Shah Rukh Khan made his 'Raees' co-star Mahira Khan's mother CRY! VIDEO INSIDE
The clip shows Mahira Khan saying,
"Aapko India se inspire nahi hona chahiye. Bilkul nahi. Hum Bollywood nahi hain (You should not get inspired from India. Not at all. We are not Bollywood)."
The video is said to be from a chat show hosted by Pakistani comedian Omar Sharif in the year 2011.
WATCH BELOW: 



Views of our patriotic Raees's Pakistani co-actress Mahira Khan about India and Bollywood.


Plz sell your self-esteem before watching Raees. pic.twitter.com/OFozL8iEY8

— Sonam Mahajan (@AsYouNotWish) December 29, 2016
The video uploaded on Twitter has got more than 1.3k retweets, with fans losing their cool on the Pak beauty by posting angered comments!
Despite Raj Thackeray's green signal to Shah Rukh Khan on a safe release for 'Raees', the video could land the makers in a fresh soup.
'Raees' Shah Rukh Khan meets MNS chief Raj Thackeray; CONFIRMS Pak actress Mahira Khan won't promote the film!