"Why Is He Wearing My Glasses?" -Mahi's Daughter Ziva Dhoni When She Saw Ranveer Singh Wearing Same Glasses! Here's How The Actor Reacts!
M. S. Dhoni posted a picture of his daughter Ziva Dhoni put along with Ranveer Singh's wearing the same glasses and narrated the cute story behind it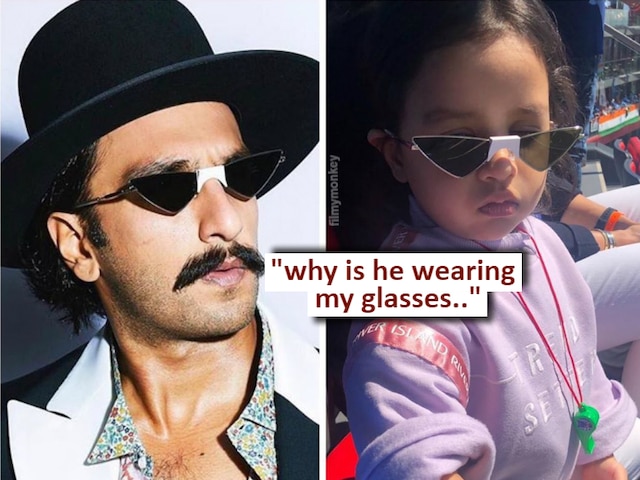 By:

ANI
Updated:
07 Oct 2019 09:31 PM
Ranchi:
Former India captain Mahendra Singh Dhoni on Monday shared a funny anecdote of his four-year-old daughter Ziva, saying "kids are different these days". Dhoni posted a picture on Instagram in which actor Ranveer Singh and Ziva can be seen wearing the same glasses. But more than the image, it was the little girl's reaction that left the netizens in splits.
Sharing how Ziva reacted when she saw Ranveer wearing the same glasses she owns, Dhoni wrote: "Ziva was like why is he wearing my glasses then she goes upstairs to find hers and finally says my glasses are with me only. Kids are different these days. At four and a half I won't have even registered that I have similar sunglasses. Next time she meets Ranveer I am sure she will say I have the same glasses as yours."


Responding to the post, Ranveer called Ziva "fashionista".
Ranveer Singh's reaction on M. S. Dhoni's post



View this post on Instagram
Related links:
-VIRAL pic: Saif Ali Khan posing with M S Dhoni's adorable daughter Ziva Dhoni during Ind Vs Pak match
-IPL 2019: M S Dhoni's daughter Ziva answers "How are you" in 6 languages Tamil, Bangla, Gujarati, Bhojpuri, Punjabi, Urdu
-This 'Smiling Picture' of Shah Rukh Khan and Dhoni's daughter Ziva will make your mid-week crisis go away