Chose `right dance partner` for the final fight: Mayweather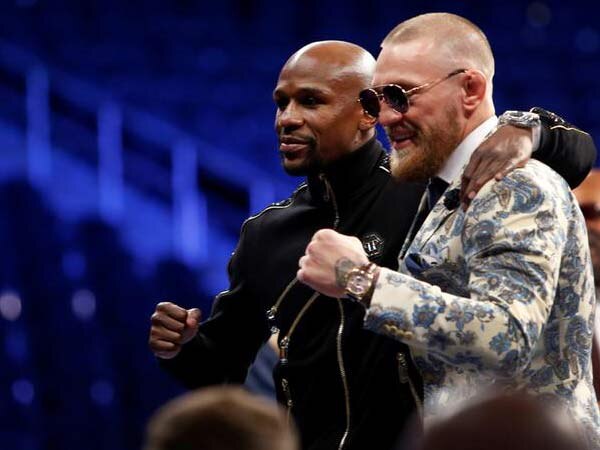 By:

ANI
Updated:
27 Aug 2017 02:35 PM
London [UK], August 27 (ANI): American boxing star Floyd Meaweather, who sealed his place in boxing history with a 50th straight win against UFC star Conor McGregor, has insisted that now he would head into a permanent retirement, saying he chose the right dance partner for his final fight.
Mayweather delivered yet another stellar performance as he defeated McGregor in the 'Money Fight' with a Technical Knockout (TKO) on Saturday night in Las Vegas.
In the 10th round of a surprisingly well-matched fight, the 40-year-old American backed McGregor onto the ropes with a series of rights and lefts.
With McGregor's face completely bloodied, the referee stepped in to stop the fight with 1:55 remaining in the round.
The victory improved Mayweather's record to 50-0 and he surpassed the boxing record of the great Rocky Marciano, who retired at 49-0.
"I chose the right dance partner for my last dance ... this was my final fight. Conor McGregor, you are a hell of a champion," the Guardian quoted Mayweather as saying after the bout.
"We gave the fans what they wanted to see."
"He's a lot better than I thought he was ... he used different angles. But I was the better man ... It was our gameplan to take our time and take him out down the stretch," he added.
The 40-year-old first retired after beating Andre Berto in September 2015, claiming he had "nothing left to prove".
Meanwhile, McGregor, the two-division MMA champion said, "I thought it was close ... I get a little floppy when I get tired ... [Floyd] was a lot more composed. You've got to give it to him ... I don't know if I will box again" (ANI)
This story has not been edited. It has been published as provided by ANI