Haryana Assembly Elections 2019: Wrestler Yogeshwar Dutt Fails On Political Debut, Loses Baroda Seat By Over 4,000 Votes
Yogeshwar Dutt has lost his debut election from Baroda assembly seat after a tough fight with Srikrishan Hooda of the Congress and the Jannayak Janata Party's Bhupinder Malik in the 2019 Haryana Assembly elections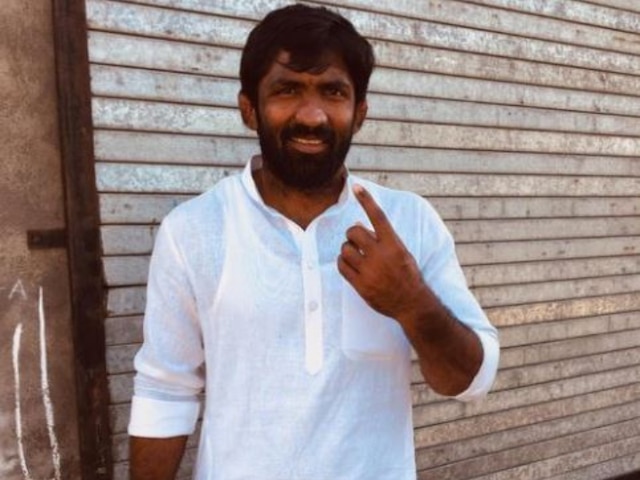 Bharatiya Janata Party's Yogeshwar Dutt has lost his debut election from Baroda assembly seat after a tough fight with Srikrishan Hooda of the Congress and the Jannayak Janata Party's Bhupinder Malik in the 2019 Haryana Assembly elections. However, Dutt lost by over 4,000 votes from the constituency. Hooda has won the seat.

BJP contested Haryana polls under the leadership of incumbent Chief Minister Manohar Lal Khattar who had provided tickets to three newly inducted sportspersons - Babita Phogat, Sandeep Singh and Yogeshwar Dutt.

While wrestler Yogeshwar Dutt contested elections from Baroda assembly seat, former-hockey captain Sandeep Singh contested elections from Pehowa.

In an interview to ABP News, Olympic Medallist in wrestling and Padma Shri Yogeshwar Dutt, on joining the BJP had said, "After wrestling, I was in Haryana police and now i have resigned. I have served the nation. Now, I want to serve the nation by being in a party. It is party's decision whether I will contest election or not. Earlier, people used to say removing article 370 is impossible but Modi Ji made it possible."

Wrestler and BJP leader Babita Phogat is leading from Haryana's Dadri assembly seat.

According to the Election Commission, as many as 1,169 candidates of various political outfits are contesting the election. Around 68.3% exercised their voting rights in Haryana Assembly Elections on October 21.