Kidambi Srikanth Drops To 5th Place
Ace retains the first rank for one week only and then drops four places as Viktor Axelsen takes the top rank.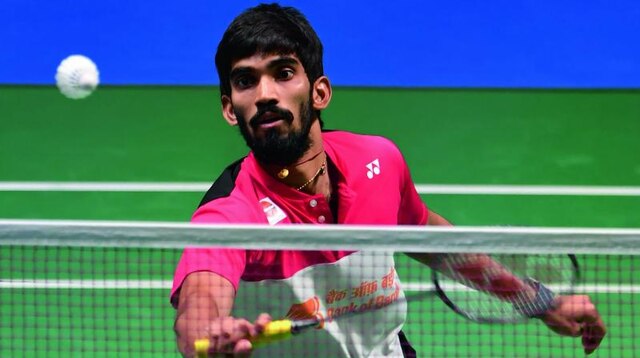 Kidambi Srikanth who claimed the 1st spot in the World rankings on 12th April has faced a slump in rankings and dropped to the 5th spot.

The Commonwealth Games silver medallist dropped four places and Canadian Viktor Axelsen replaced him to move to the 1st spot. The shuttler had lost the final to the Malaysian legend Lee Chong Wei.

The points awarded for the Singapore Open Superseries had not arrived up to 19th and thus Srikanth claimed the top spot for the week. The ace shuttler had excelled in the competition the year before and despite gathering a whopping 7200 points he couldn't retain his ranking.

Srikanth has had a mixed start to the season as he lost in the 2018 India Open to the Malaysian  Iskandar Zulkarnain Zainuddin who himself qualified via the qualifiers. Srikanth was disappointing as this was only the second round.

In the 2018 All England Open Srikanth's poor form continued and he again bowed out of the second round as he lost to the Chinese Huang Yuxiang who is currently ranked 30th.

Srikanth finally tasted victory as he achieved success in the 2018 Commonwealth Games held at Gold Coast as he won the silver in the singles and gold in the mixed doubles.

The shuttler will look to regain his spot as the series of tournaments will be arriving thick and fast in the near future.