Olympic champion Caster Semenya challenges IAAF testosterone rule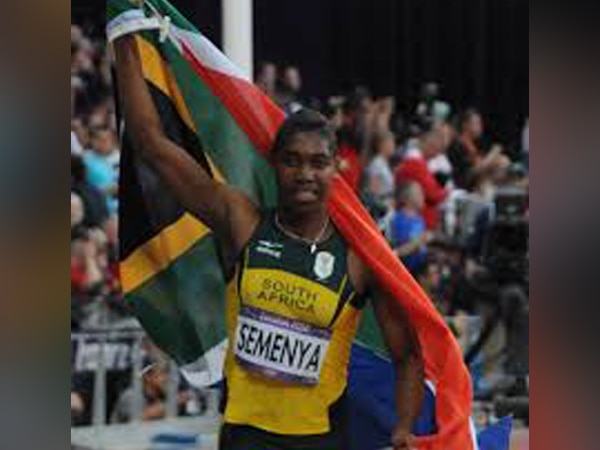 By:

ANI
Updated:
20 Jun 2018 08:20 AM
Lausanne [Switzerland], June 20 (ANI): South African Olympic athlete Caster Semenya has challenged a new female classification rule imposed by the International Association of Athletics Federation (IAAF).
The double Olympic and triple world 800 metres champion has filed "a request for arbitration" at the Lausanne-based Court of Arbitration for Sport (CAS) in Switzerland.
"The Court of Arbitration for Sport has informed the IAAF this morning (19 June 2018) that it has received a request for arbitration filed by Caster Semenya vs/ IAAF. We await further information and stand ready to defend the new regulations," IAAF, said in a statement.
The IAAF announced its new rules targeting women who naturally produce unusually high levels of testosterone in April, arguing that hyper-androgynous competitors enjoy an unfair advantage, according to several media reports.
The Athletics' governing body has passed a ruling that a few female runners who naturally have high testosterone levels will have to race against men or change events unless they pop in medication.
According to the statement, the new regulations were introduced to address the following issue in Athletics: "Sex differences in physical attributes such as muscle size and strength and circulating haemoglobin levels give male athletes an insurmountable competitive advantage over female athletes in sports where size, strength and power matter. These advantages (which translate, in athletics, to an average 10-12% performance difference across all disciplines) make competition between men and women as meaningless and unfair as an adult competing against a child or a heavyweight boxer competing against a flyweight. Only men would qualify for elite-level competition; the best female athlete would not come close to qualifying."
"The evidence gathered by the experts consulted by the IAAF (both peer-reviewed research and observational data from the field) suggests that having levels of circulating testosterone in the normal male range rather than in the normal female range, and being androgen-sensitive gives a female DSD athlete a performance advantage of at least 5-6% over a female athlete with testosterone levels in the normal female range (which is an enormous difference in events where milliseconds count). The effects are most clearly seen in races over distances between 400m and one mile, where the combination of increased lean body mass and elevated circulating haemoglobin appears to have the greatest combined impact." (ANI)
This story has not been edited. It has been published as provided by ANI