Sachin Tendulkar's biggest New Year gift to an impoverished school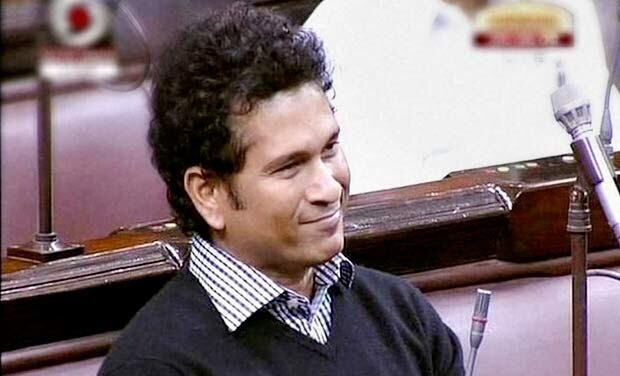 Ahmednagar: Indian cricket legend Sachin Tendulkar has been criticised by many for being an 'inactive' member of Rajya Sabha. Some even blamed him to take up the position to avail the benefits that come with the prestigious position.

But his recent act will surely pacify many of his critics.

In the Sangamner taluka of Ahmednagar district of Maharashtra, there is a special needs school for deaf and mute children. It was in dire need of funds for many important things like erecting new buildings and scholarships for students. The school administration had written to several government officials and even met some of them to request for some help but the situation didn't seem to look up.

The New Year, however, came with a good news that gave the school a new lease of life. They woke up in 2016 to find that Rs 50 lakh have been deposited in their account by an anonymous source. It took them two days to realise that their benefactor was none other than the 'god of cricket'.

Tendulkar came to know of the plight of the school from one Devendra Vohra, who is a doctor and hails from the village where the school is located, during an informal meeting and he immediately decided to do help the school that has been taking care of children with special needs for the past 30 years.

Though Sachin sent the monetary help through his aides and the school management and children couldn't manage to meet him to express their gratitude, the act has strengthen their belief in the humanity and genuine human beings like the Master Blaster.

In a time where Members of Parliament are accused of not utilizing the funds allotted to them for the development of their areas, Tendulkar's judicious use of funds is an example for all the politicians.

In fact, recent findings show that Tendulkar, in terms of utilising funds under the Members of Parliament Local Area Development Scheme (MPLADS), is one of the best performing nominated lawmakers.

He has used 98 per cent of his MPLADS funds, making allocations for flood relief in Jammu and Kashmir and Tamil Nadu and rebuilding a school and bridge in Chamoli in the aftermath of the Uttarakhand floods.

Not only that, Tendulkar posed as many as seven questions in the Rajya Sabha in a fortnight during the winter session.

He has also been known to invest substantial amounts to build toilets in Mumbai's Goregaon and school infrastructure in remote parts of Maharashtra and West Bengal. His crowning glory as a Parliament member, however, is the village of Puttamraju Kandriga in Andhra Pradesh, a village he had adopted and transformed in terms of roads, water, electricity and sanitation.

Sachin had to know about Puttamraju Kandriga from a former district collector on a flight. As a result of a similar chance meeting with a doctor, a needy school with a genuine need has received timely help from the legend of all seasons.