1 DEAD & several INJURED at Sapna Chaudhary's dance show in Bihar during Chhath Puja [INSIDE VIDEOS]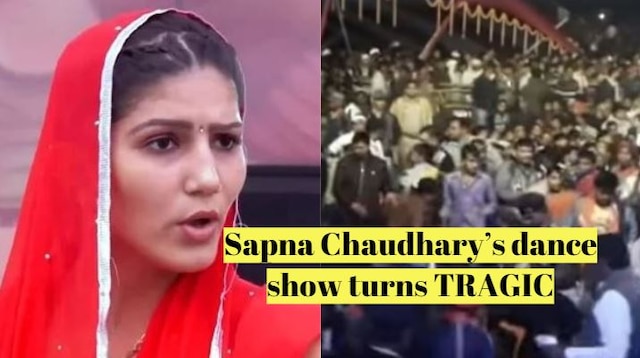 Haryanavi's dance sensation and a former Bigg Boss contestant Sapna Chaudhary's dance show recently turned tragic as one person lost his life while several others got injured. The unfortunate incident took place on Thursday night (November 15) while the former Bigg Boss contestant was performing. It was the second day of the cultural event organised for the Chhatt Puja.
Bigg Boss 11: Sapna Choudhary's first number 'Love Bite' is OUT; makes her Bollywood debut with the song!
According to reports, Sapna was in Bihar to perform on the second day of a cultural event organised on the occasion of Chhath in Begusarai.
The chaos and stampede happened at the event due to unruly crowd and improper arrangements by the management of the event.


Reportedly, soon as she started performing the crowd went berserk and broke barricades surrounding the stage. Many climbed up the tent that was put up in the venue. This resulted in the tent collapse leading to a stampede.


The situation at the event went out of hands and the police present tried to make sure that people are taken out safely. But due to a lot of chaos and crowd, the policemen had to struggle a lot to control the panicked crowd which led to loss of life of one person with several of them injured.
It can be seen in the video below that there were hundreds of people present for the event last night.