Ace Of Space 2: Vikas Gupta Shows House Guests Late Danish Zehen's Video Message Who Died In A Road Accident During Season 1!
The contestants of MTV Ace Of Space 2 got a learning from their 'senior' from Season 1 Danish Zehen who passed away in a road accident in Vashi last December. Host Vikas Gupta brings his memories alive by showing his video message to house guests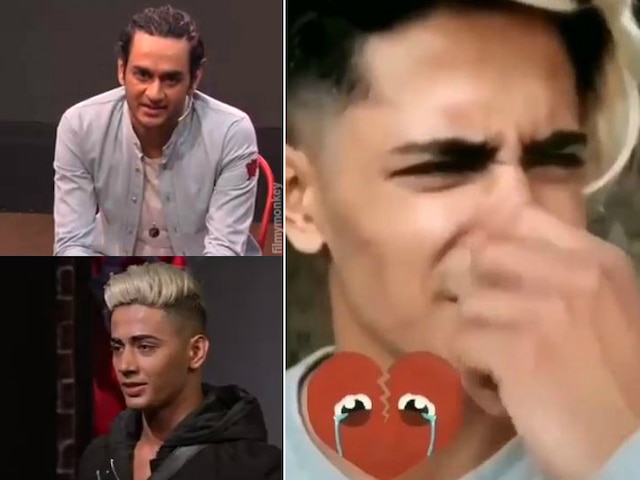 The popular 21 yr old Youtube star and lifestyle blogger Danish Zehen had died in a road accident in December last year in Vashi a week after he had participated in MTV's 'Ace Of Space' season 1 and his death came as a shock to nation's youth including many celebrities. Show's host 'mastermind' Vikas Gupta was also shattered with his demise and now he brings his memories back in the Season 2 of his show. Sharing a video clip of Danish Zehen from the show appealing everyone to not feel jealous of their opponents, the former 'Bigg Boss 11' finalist Vikas revealed that 
"My #Houseguests got a learning from their Senior Houseguest of Season 1."
In the video, late Danish Zehen can be seen saying- 
"Dude! kisi se mat jalo, jalo mat, baraabari karo! Baraabari karne mei toh mazaa hai na.. wo jalne mei mazaa nahi hai. Jaloge toh kabhi aage nahi barhoge aur agar baraabari karne ki sochoge na toh tum log 1 se 2 pe aaoge. Sirf jaloge na toh tum log zindagi mei kabhi aage nahi barhoge, ye mai tum log ko likh ke de raha hun". 
Vikas' full captioned to the video reads:
"This time My #Houseguests got a learning from their Senior Houseguest of Season 1. #danishzehen woh hamare paas nahin hai. Par hamare saath hamesha hai. His words are priceless in this video. Not sure if he picked them up from a writer or he picked them up from his experience. Every single houseguest understood what the words meant. 'Don't be jealous of anyone. Become as good as them' Kisi se jalo maht. Unki baraabari karo. @danish_zehen Tu humesha mere #Zehen me rahega ❤️ #fambruharmy #lostsouls #aceofspace #houseguests #mastermind #addylovers"
Watch it below: 



View this post on Instagram
And here's how the house guests of MTV Ace Of Space 2 reacted to the video when they were shown Danish's video on the show.



View this post on Instagram
Danish had succumbed to his injuries after meeting with an accident while returning from a wedding with a friend in December 2018. His last video singing popular song 'tere yaar bathere ne mera tu hi hai bas yaara' in the car moments before they met with an accident, went crazily viral leaving his fans-followers heartbroken[
Danish Zehen Death: Last video of 'Ace of Space' contestant hours before his accident leaving fans heartbroken!
]. During his last rites and funeral in Kurla, fans gathered in huge numbers and the popular young star was given a tearful farewell.



Famous Youtube Star @DanishZehenDmg who was also a contestant in #AceOfSpace had a car accident and is no more. It's really shocking ????


Last Video Posted on his insta story. #DanishZehen pic.twitter.com/t0QToDDk0e

— ???????????????????? ✨???? (@AlizaJF12) December 20, 2018
Danish Zehen Funeral: Fans gathered in huge numbers at 'Ace Of Space' contestant's funeral in Mumbai!
Celebrities like
Varun Sood, Divya Agarwal and other MTV Ace of Space contestants broke down after hearing about his demise (WATCH VIDEO).
  TV actors Roshni Chopra, Aly Goni, Jannat & others
were shocked with 'Ace Of Space' contestant's passing away too. 
Even Bollywood celebs like 'Simmba' actress Sara Ali Khan mourned his death and she shared her video from her visit during film promotion on 'Ace Of Space' when
Danish entertained her by proposing to her with a red rose. 
ALSO - Danish Zehen BIRTHDAY : Vikas Gupta, Varun Sood & other TV celebs remember Ace of Space contestant





No one can prepare us for some truths like this #AceOfSpace #DanishZehen #Houseguests pic.twitter.com/l5yAhZdgK5


— Vikas Gupta (@lostboy54) December 22, 2018