Actors too use SEXUALITY to get things done, says Ekta Kapoor
Ekta Kapoor makes a big statement about actors.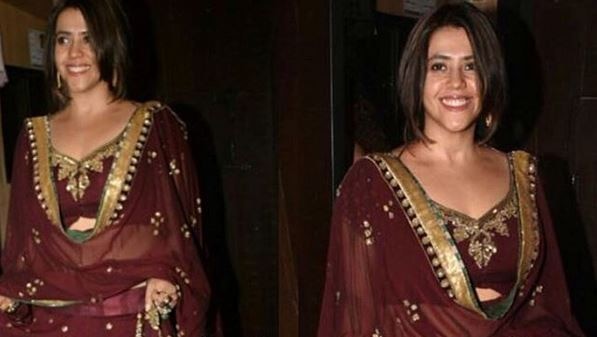 Mumbai:
Indian film and television personality Ekta Kapoor says there are powerful producers who use their position to exploit aspirants in showbiz, but then there are also actors who use their sexuality to get work.
She was present along with actress Nimrat Kaur on Mirror Now's show "The Town Hall", hosted by journalist Barkha Dutt. She was asked if a Harvey Weinstein also exists in Bollywood, and if the #MeToo campaign has helped women come out with their story in the entertainment industry.
Ekta said: "Well, I think there are Harvey Weinsteins in Bollywood, but there is probably an equal number of Harvey Weinsteins on the other side of the story, but people do not want to talk about that part. Yes, there are people in power like producers who use their power to take advantage of people, but at the same time there are people on the other side, like an actor or others who need the job, would also use their sexuality to get things done.










Citing an example, Ekta said: "Being a producer, on a personal level when I talk to my male counterparts, they said they were propositioned blatantly. Is that person not a predator?
"In our industry, if one actor meets a producer at 2 a.m. and hooks up with him and after five days, if she wants a job based on that and the producer doesn't give the job because he wants personal and professional things separate, then who is the victim here? The interpretation is always that the powerful person took advantage of the poor little budding actor or something that is always not the truth."
Ekta's father Jeetendra was earlier this month accused of sexually harassing his cousin, who came forward to file a police complaint 47 years after the alleged incident. Jeetendra dubbed the charges as "baseless", and a "miserable effort by a jealous competitor to disrupt his business activities".
Ekta Kapoor has produced hit TV shows like 'Kyunki Saas Bhi Kabhi Bahu Thi', 'Kahani Ghar Ghar Ki', 'Kasautii Zingdai kay', 'Naagin' , 'Naagin 2', 'Pavitra Rishta', 'Yeh Hai Mohabbatein', 'Kumkum Bhagya', 'Kundali Bhagya'.