'Aladdin' Actress Avneet Kaur Suffers Injury On The Sets During Action Sequence, Shares Bruise Marks On Waist And Back In A Video!
'Aladdin - Naam Toh Suna Hoga' actress Avneet Kaur who recently turned 18, has hurt herself during the shoot of an action sequence for the show which stars Siddharth Nigam in lead opposite her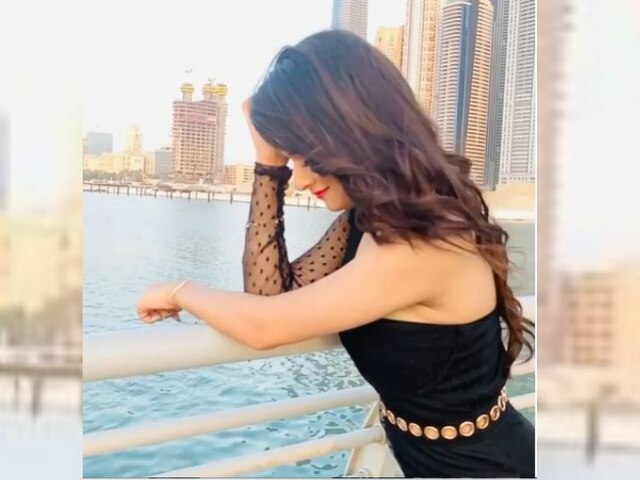 Recently we got to know the news about two popular young TV stars suffering injuries during the shooting of their respective shows, Faisal Khan and Ashnoor Kaur, While
Faisal fell off a horse during his historical TV show 'Chandragup Maurya'
, Ashnoor tumbled
down the staircase on the sets of 'Patiala Babes'.
Unfortunately another popular teenage actress and Tik Tok star, 18 yr old Avneet Kaur has suffered some injured during the shoot of her SAB TV's fantasy series 'Aladdin - Naam Toh Suna Hoga' starring Siddharth Nigam in lead. Avneet had recently recovered from Dengue[
'Aladdin'actress Avneet posts picture from hospital, co-actor Siddharth Nigam reveals she's suffering from Dengue!
] and it is highly unfortunate that she hurts herself withing 3 months of that.
Avneet, who recently turned 18 celebrating her Birthday a week ago in a grand bash, took to Instagram and uploaded a video on Instagram story showing her bruises she suffered on her waist are and behind stomach. Wearing a crop top, Avneet tilts down her mobile camera and shows her injury marks to fans in the post with a text which reads- "when you have to shoot action sequence and the struggle is real".
Avneet Kaur shows off her bruises after she was injured on the sets during 'Aladdin' shoot


Avneet plays Princess Yasmine in 'Aladdin' while her co-star from previous two shows 'Chakravartin Ashoka Samrat' and 'Chandra Nandini', Siddharth Nigam plays the lead role of Aladdin. The two often make headlines with reports over their alleged affair but they have always denied it saying they are just very good friends.


Avneet Kaur shows off her bruises after she was injured on the sets during 'Aladdin' shoot


Avneet Kaur shows off her bruises after she was injured on the sets during 'Aladdin' shoot

[Also check out Avneet Kaur's 18th celebration video below]